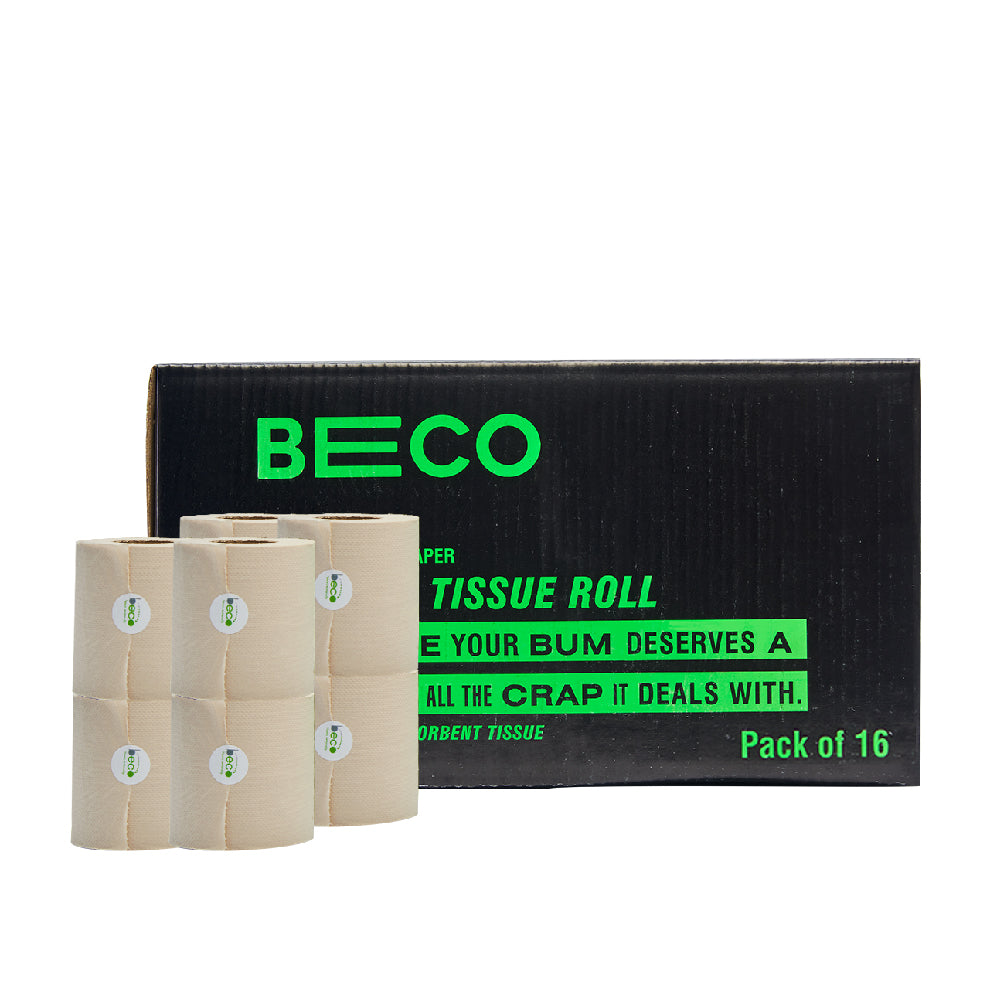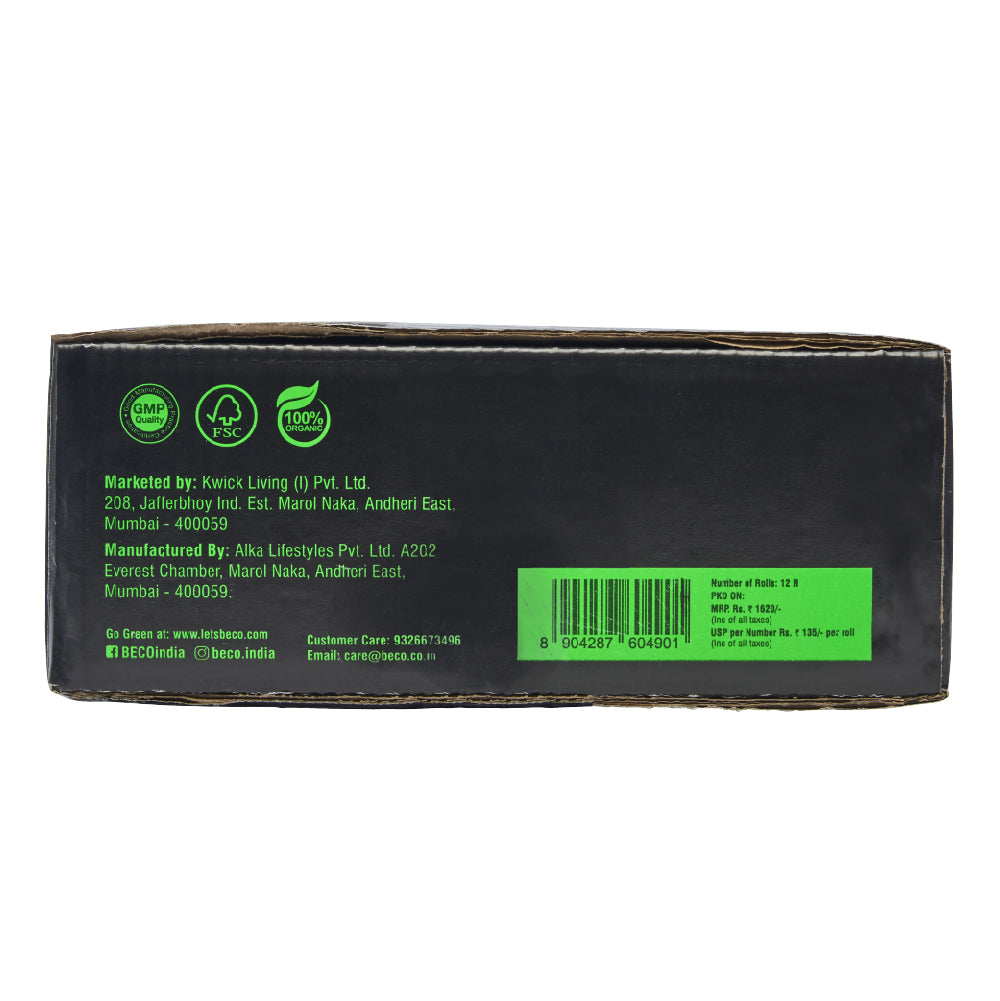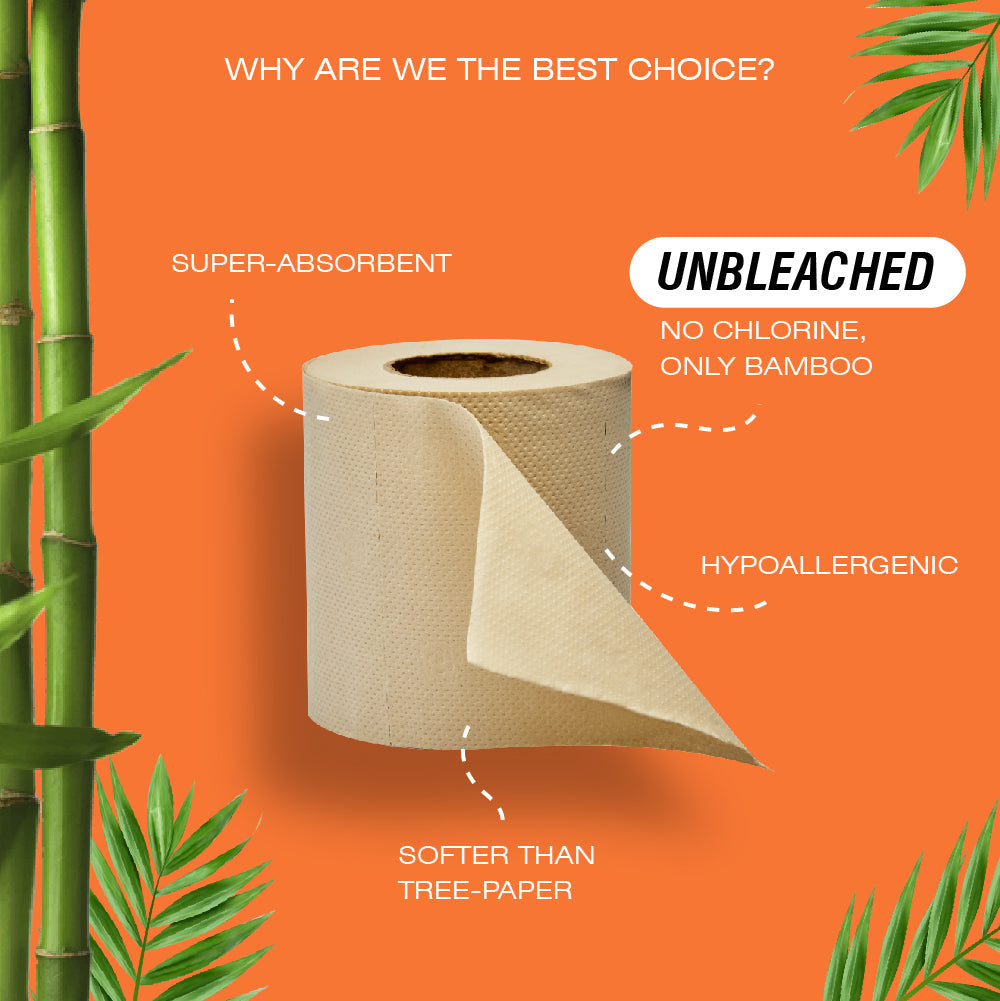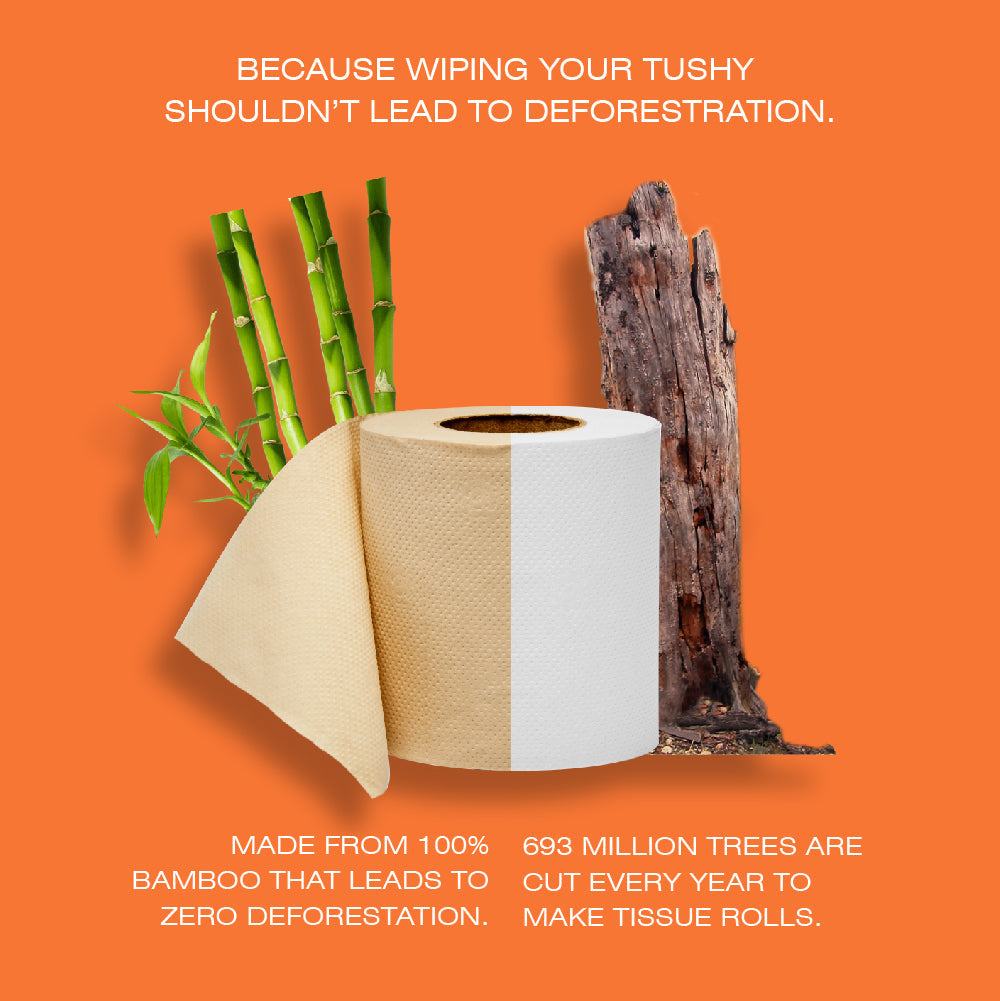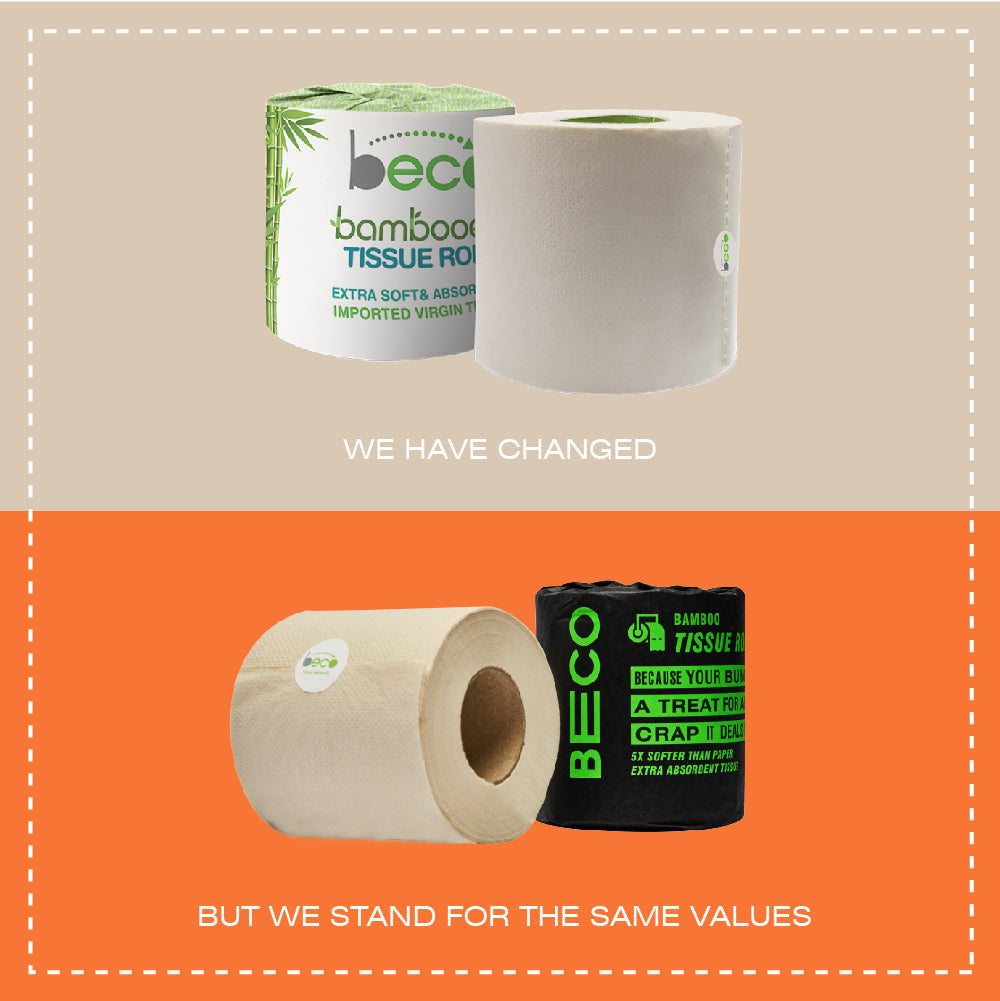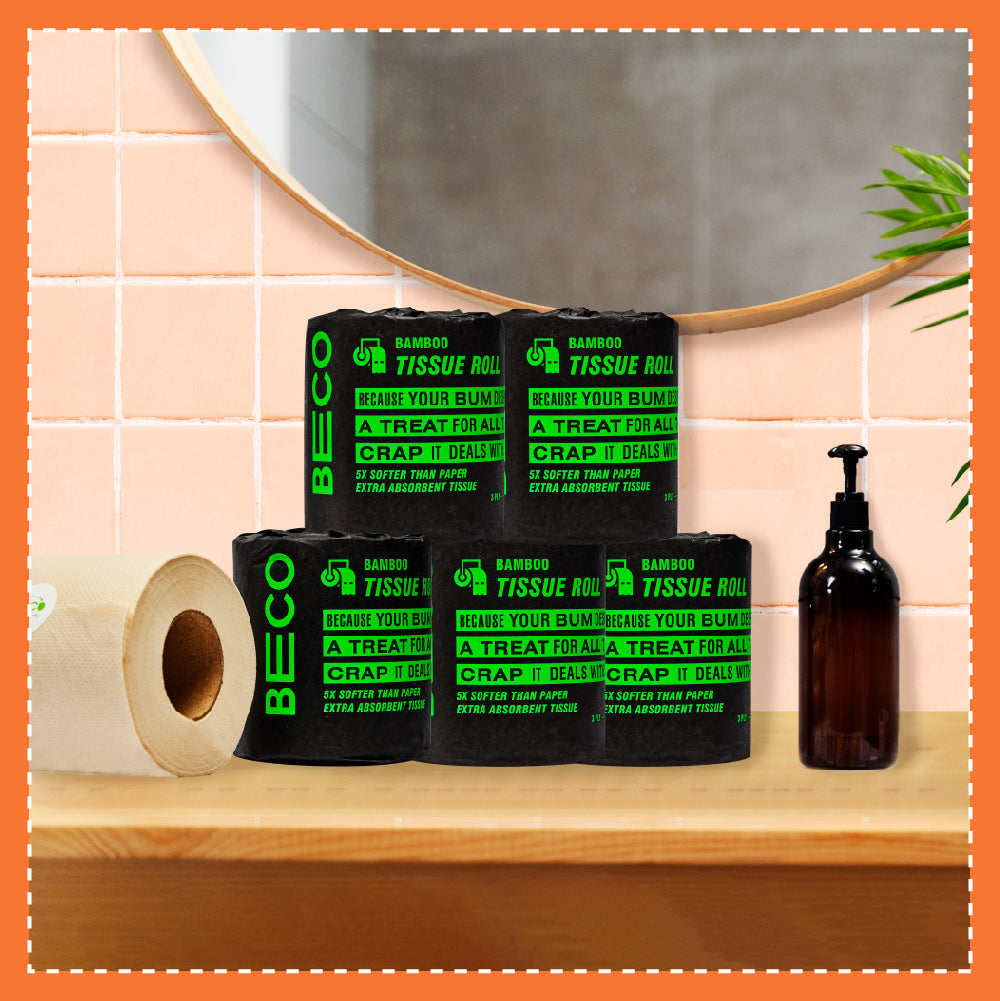 Bamboo Tissue Roll, Pack of 16, 220 pulls per roll
Regular toilet papers are coarse and could possibly give you microscopic cuts! So why wipe your tushy with one? Beco tissue rolls are super soft, made from 100% pure bamboo pulp, clog free and chlorine free! It is your best buddy in crappy situations! We have all your crappy situations covered for a month, for half a year and upto a year too! That means we have multiple saver pack options!
Made from 100% pure bamboo pulp
Super absorbent and soft on your skin
Chlorine free
Clog-free & Safe for all disposal systems
Safe for sensitive skin
Hypoallergenic

We could go on but, do you really need more?

FAQs
Below you will find some common questions asked by our customers about the Laundry Liquid.Visit our FAQ page for more information.
What are the tissue rolls made of?
Our toilet rolls are made of Pure Bamboo Pulp. The bamboo tissue roll is light brown in colour as they are chlorine free. The tissues are allergy-free and chemical-free.
Is it an eco-friendly tissue roll?
Yes, our tissue rolls are bamboo-based and are completely eco-friendly. "
Is it safe for disposal system?
The tissues are safe for all disposal and drainage systems.