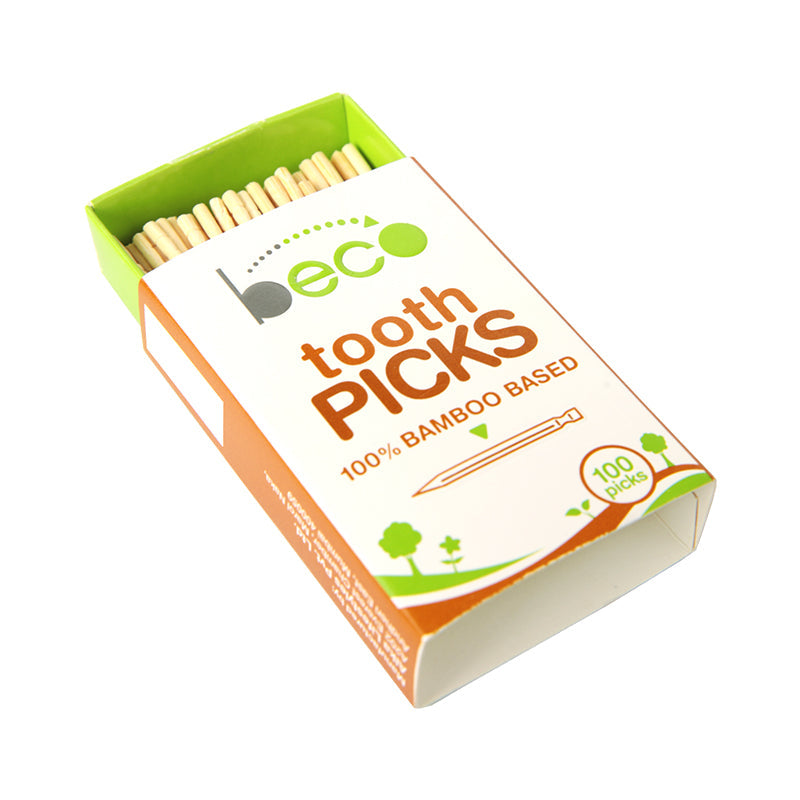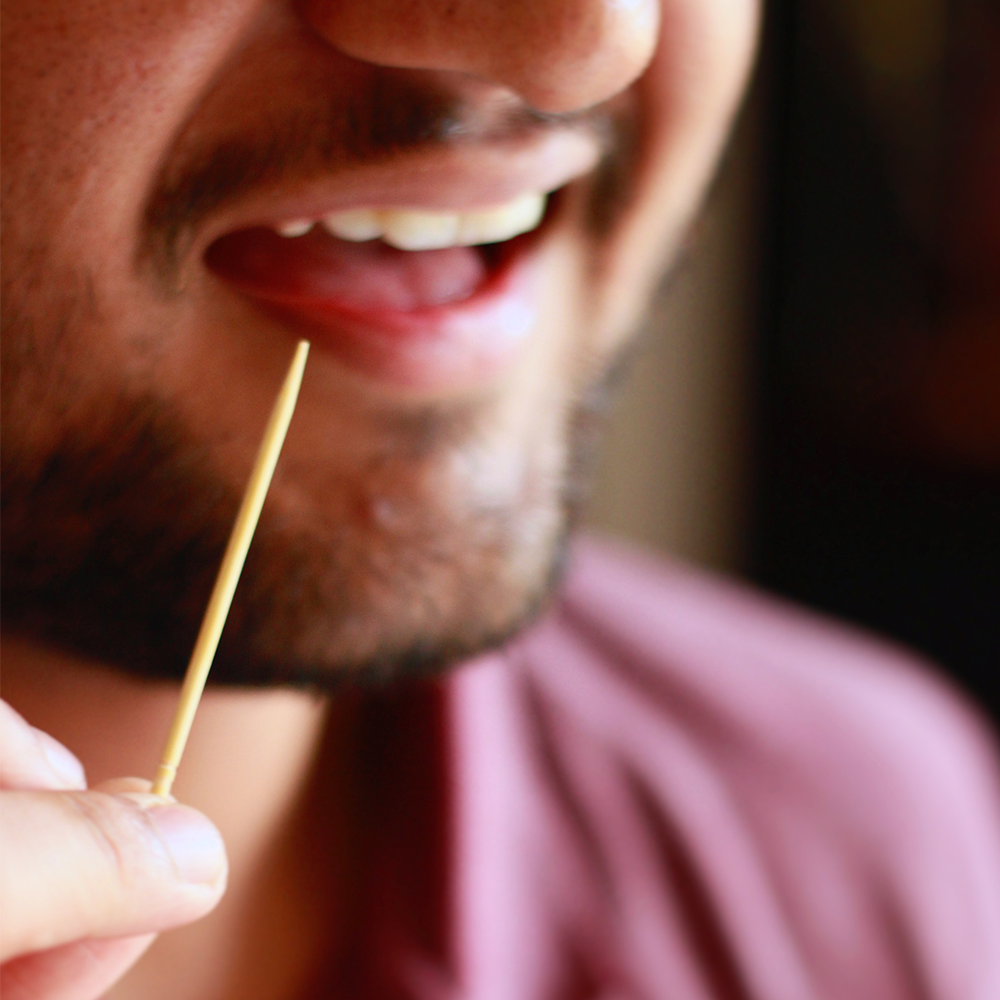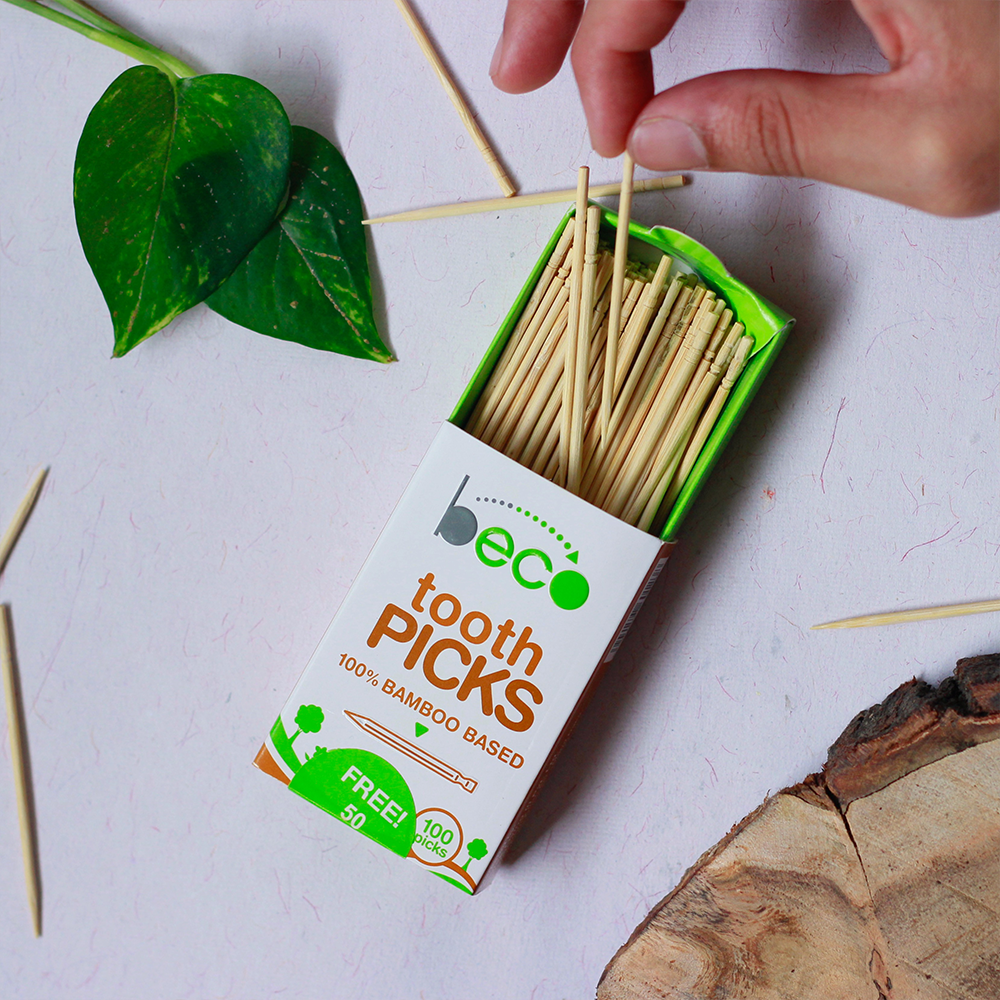 Beco Sustainable Bamboo Toothpick- 100 Picks
"100% bamboo based 100 picks in 1 pack Strong and durable No trees cut "
1. One box has 100 sticks
2. Made from bamboo, these toothpicks are organic and chemical-free
2. It's completely biodegradable
3. Multipurpose use
FAQs
Below you will find some common questions asked by our customers about the Laundry Liquid.Visit our FAQ page for more information.
How many toothpicks should I use?
You can use as many as you like.
Can I use the toothpicks for other purposes?
Yes, our toothpicks can be used to serve appetizers, sketch designs on food items and many other things.
Can the toothpick harm my teeth/gums?
If used properly, the toothpick will definitely not harm your gums or teeth.