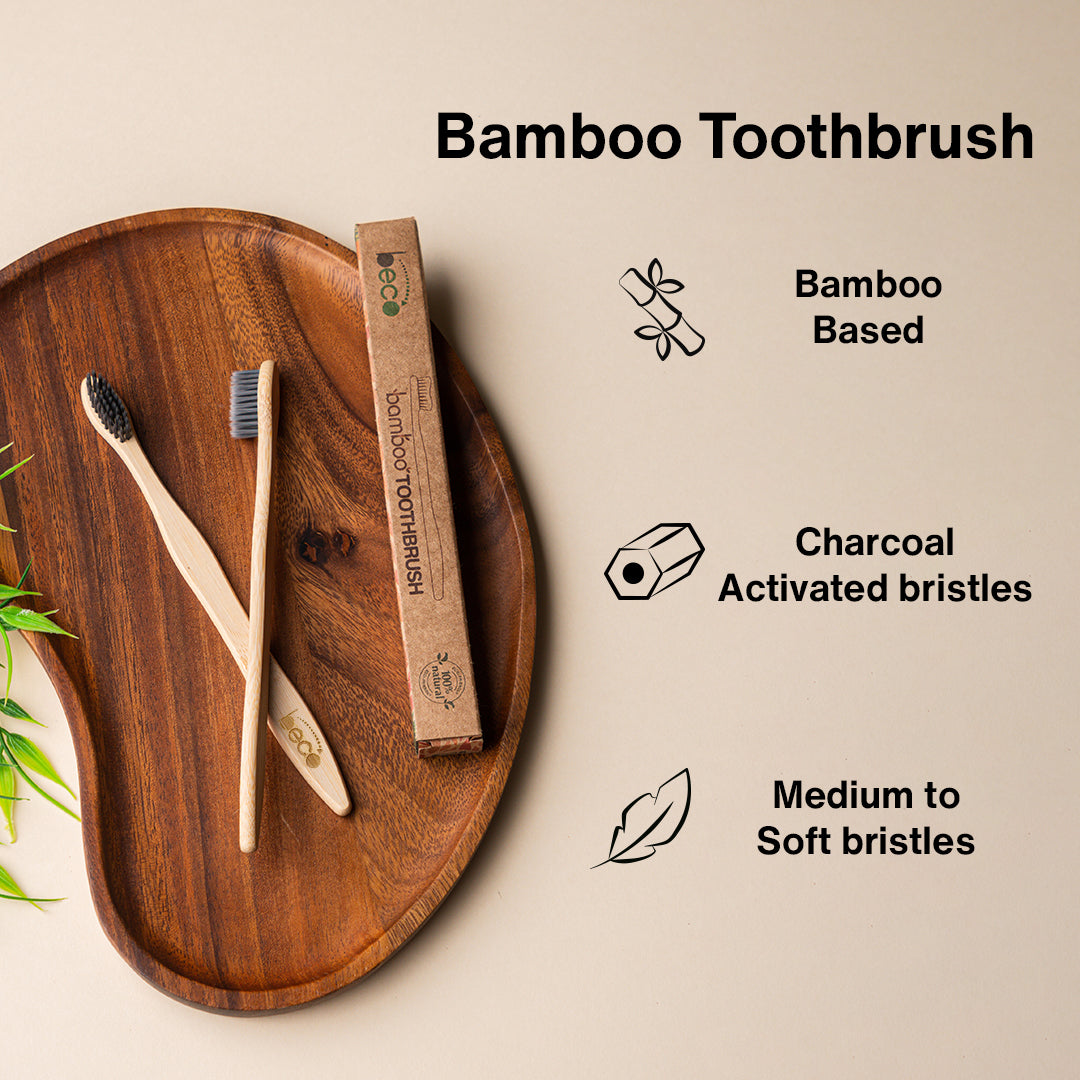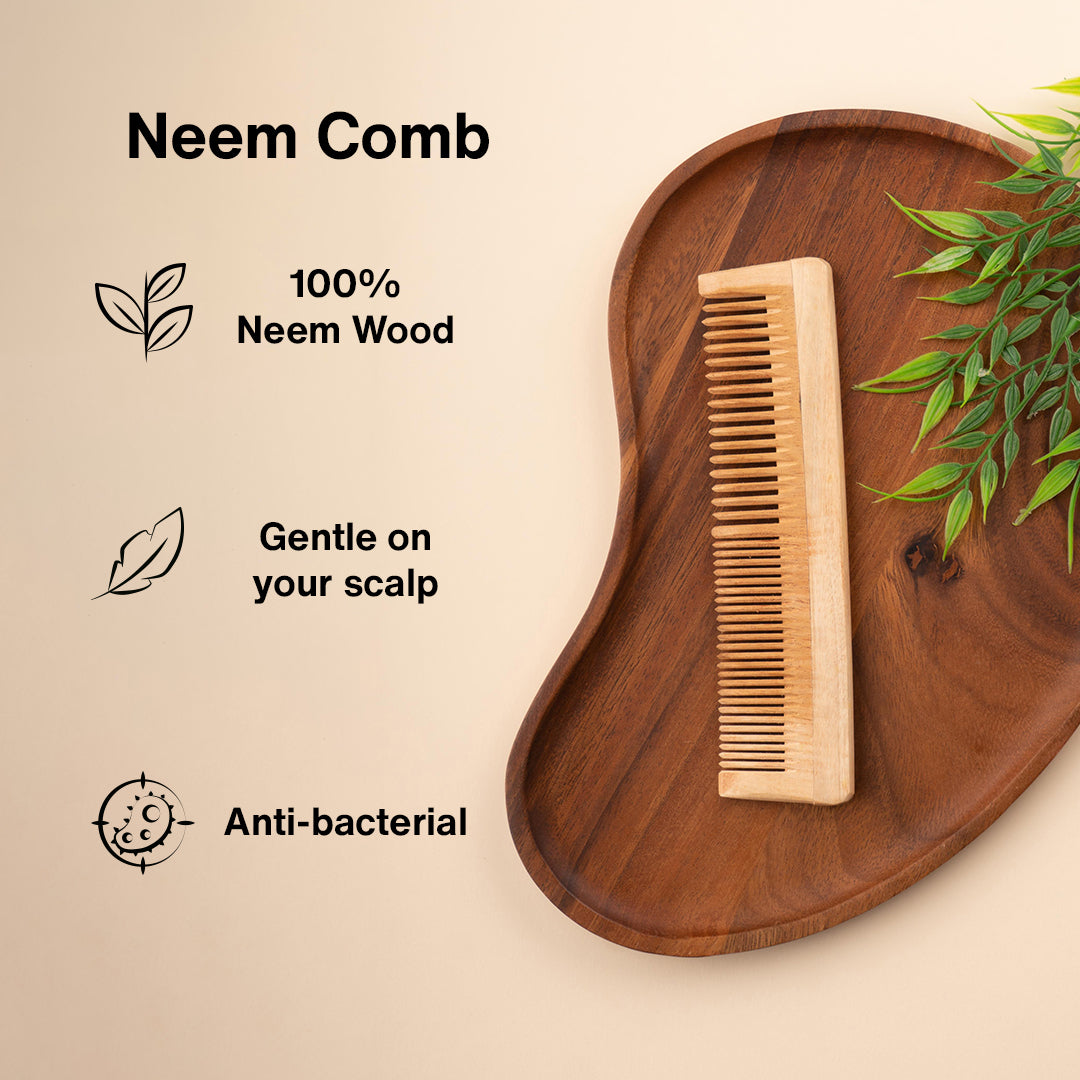 Beco's Personal Care Kit
"100% Bamboo based tooth brushes. Pack of 2 The charcoal infused soft bristles Charcoal fights odour causing bacteria and leaves behind a sparkling smile "
Ready to make the sustainable switch but not sure where to start? We've got your back. Self-Care & Planet-Care are now bundled into a single combo!
What do you get?
Bamboo Toothbrushes (x2) 
Tongue Cleaner (x2) 
Neem Comb 
Cotton Buds (200 swabs)
Our Products are 100% Eco-Friendly and contain 0% Plastic
"Remove the toothbrush from the pack.
Apply any toothpaste of your choice.
Brush as you normally would.
Wash and store in a dry place after usage

"
FAQs
Below you will find some common questions asked by our customers about the Laundry Liquid.Visit our FAQ page for more information.
Is this a Wooden toothbrush?
No, wooden toothbrushes are made from cutting trees. Our toothbrushes are made from pure bamboo and are splinter-free
Is it a 100% eco-friendly toothbrush?
Yes, our toothbrushes are completely eco-friendly and compostable in nature.
Is it a biodegradable toothbrush?
Yes it is as well as compostable. It is a non plastic toothbrush that does not hurt the environment