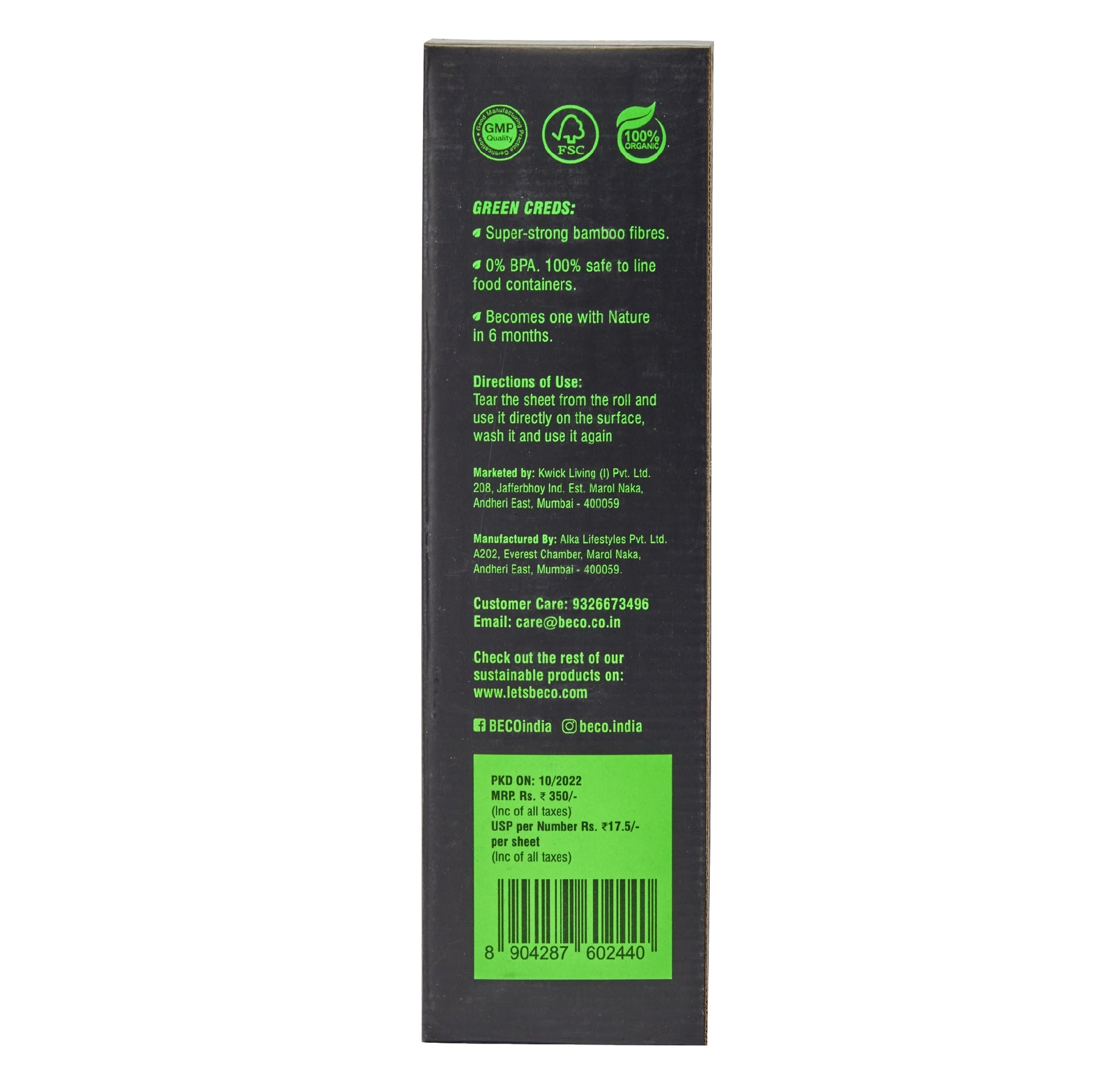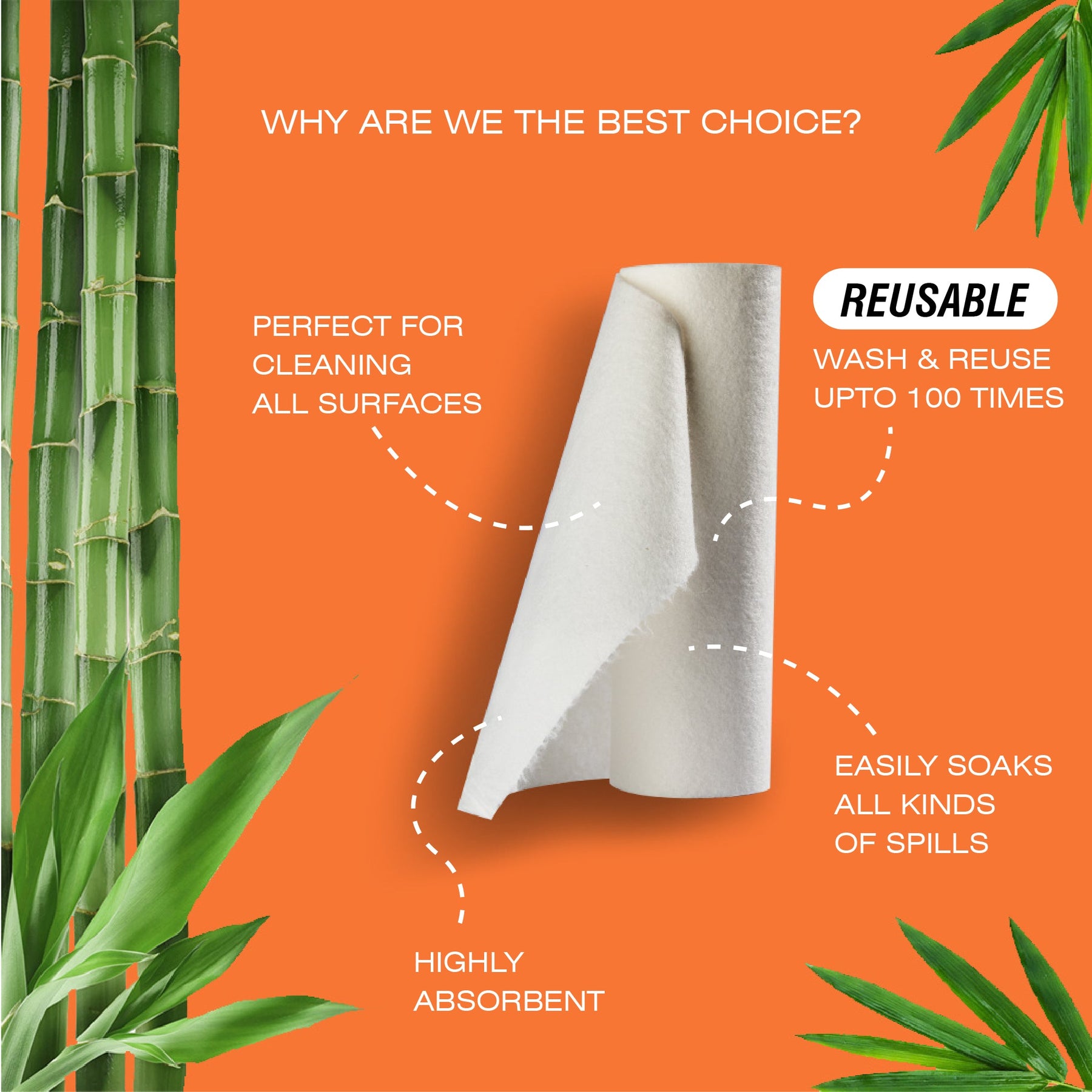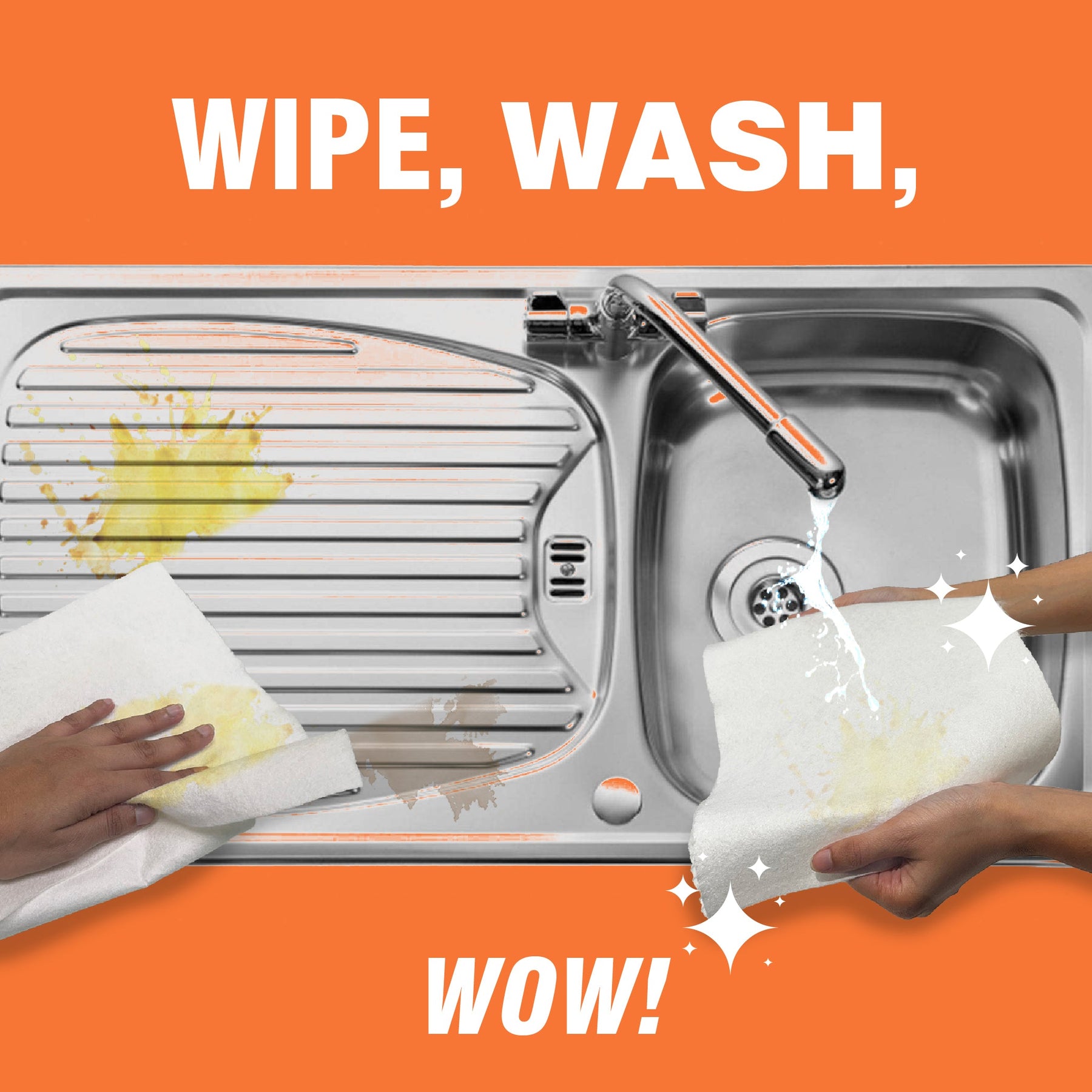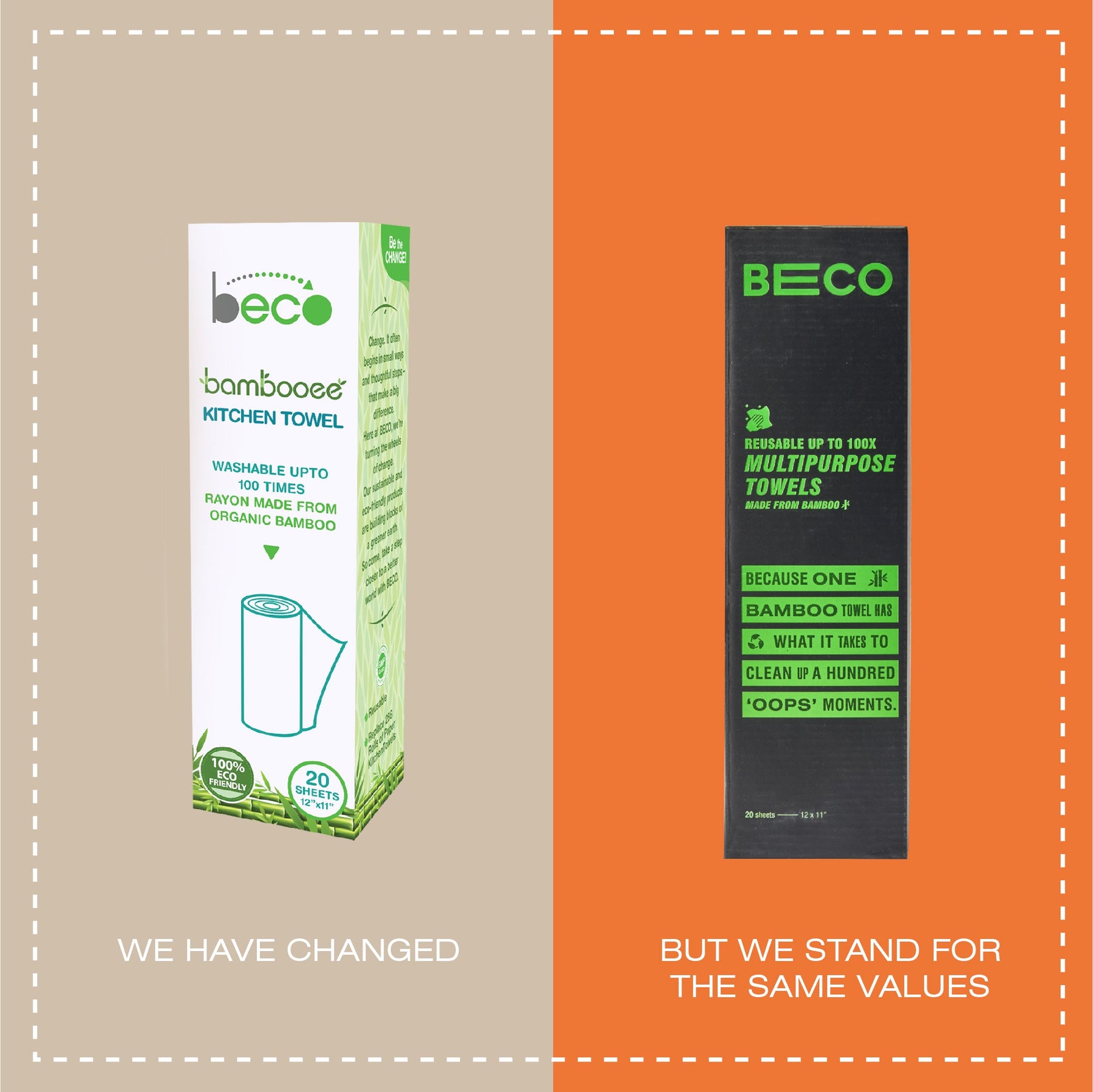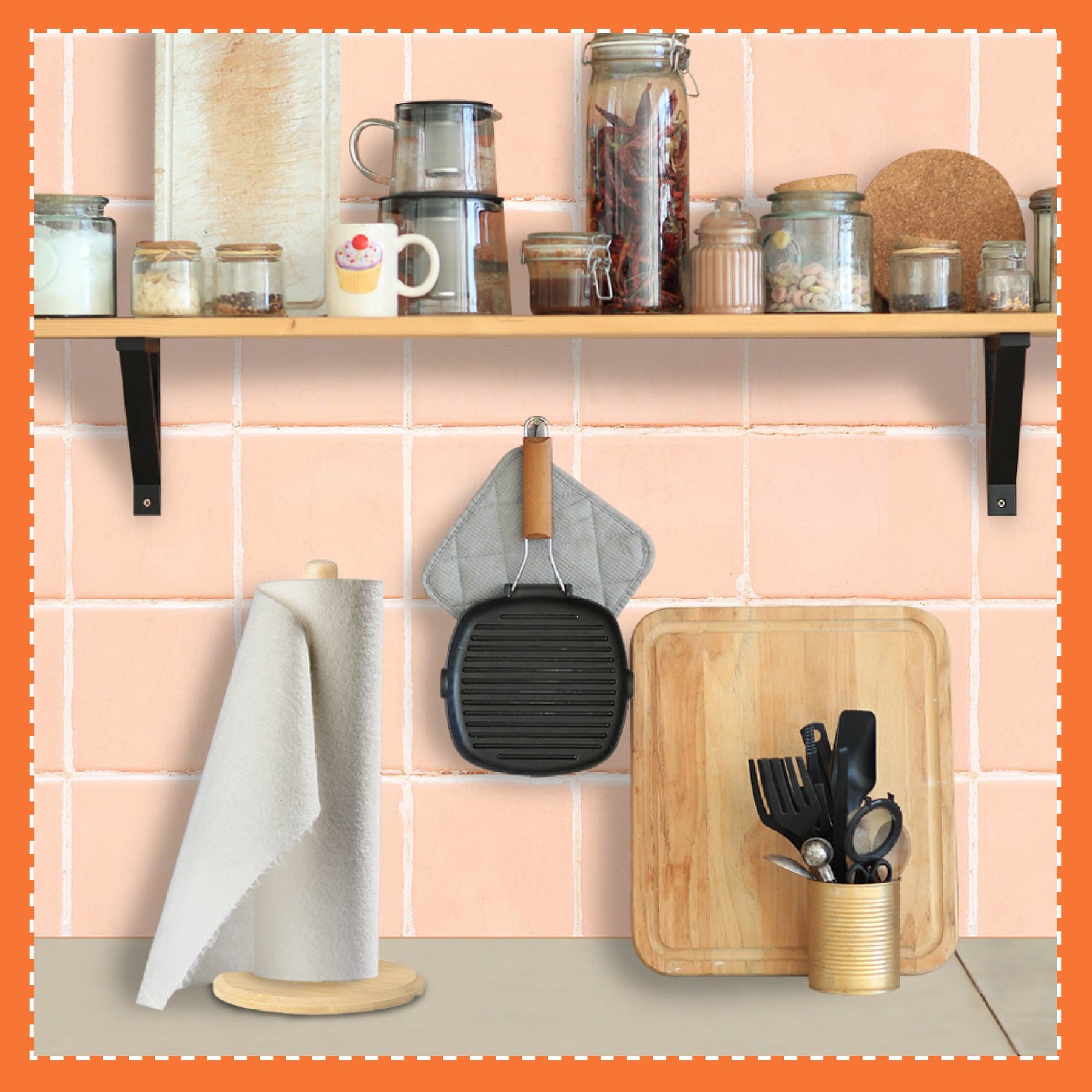 Bamboo Reusable Kitchen Towel Roll - 20 Sheets, Single Roll
These kitchen towels can be used upto a 100 times!! Yes, a 100 times. Our kitchen towels are 5x more absorbent, hand and machine washable and just overall your very own kitchen superhero. PS :And you can use these on ALL surfaces!
100% Bamboo Rayon kitchen towel
You can use the sheet, wash it and reuse it again upto 100 times!
1 Beco Reusable Kitchen Towel Roll = 20 Ordinary Paper Towel Rolls (that's 6 months of supply!)
It's 5X more absorbent than your regular paper tissue
Can be used for multiple surfaces like marble, veneer, wood, glass, metal
It's hand and machine washable
Strong and durable single-ply bamboo sheets that are lint-free

We could go on but do you really need more?

Tear 1 sheet from kitchen towel roll and Use it to wipe multiple surfaces clean Line tiffin boxes, containers to store food Soak excess oil from food For any spills that need instant absorption
FAQs
Below you will find some common questions asked by our customers about the Laundry Liquid.Visit our FAQ page for more information.
What are the sheets made of?
Beco Reusable Towel Roll is made of Bamboo Rayon and is 100% eco-friendly
How many sheets/pulls does the Reusable Kitchen Towel have?
It's an eco-friendly kitchen towel with 20 sheets in one roll. Each sheet can be used, washed and reused up to 100 times
What can I use these sheets for?
Literally everything! You can use it to wipe surfaces in your kitchen, bathroom, and anywhere in the house. You can use it, wash it and then reuse it again. You can use these sheets to soak oily food, to just cover food, line containers to store.