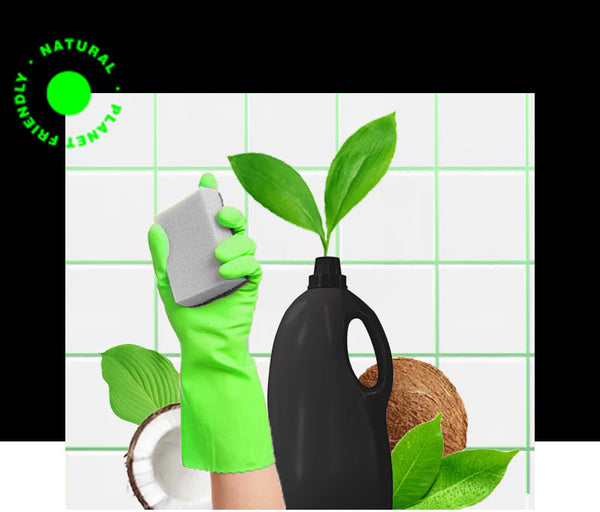 BE SMART. BECO.
We create powerful cleaning solutions. And we believe powerful need not mean chemical. We use natural bio-enzymes, elements and fibres to create products that destroy microbes, protect your health and leave your home sparkling. So, you (and our planet) can live healthy and happy.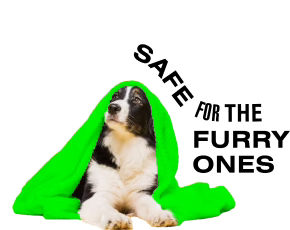 Need any more reasons? We have a few more to give.

GOOD FOR YOUR HOME

ECO FRIENDLY
NO CHEMICALS

RECYCLED PLASTIC
SAFE FOR PETS
MADE FROM BAMBOO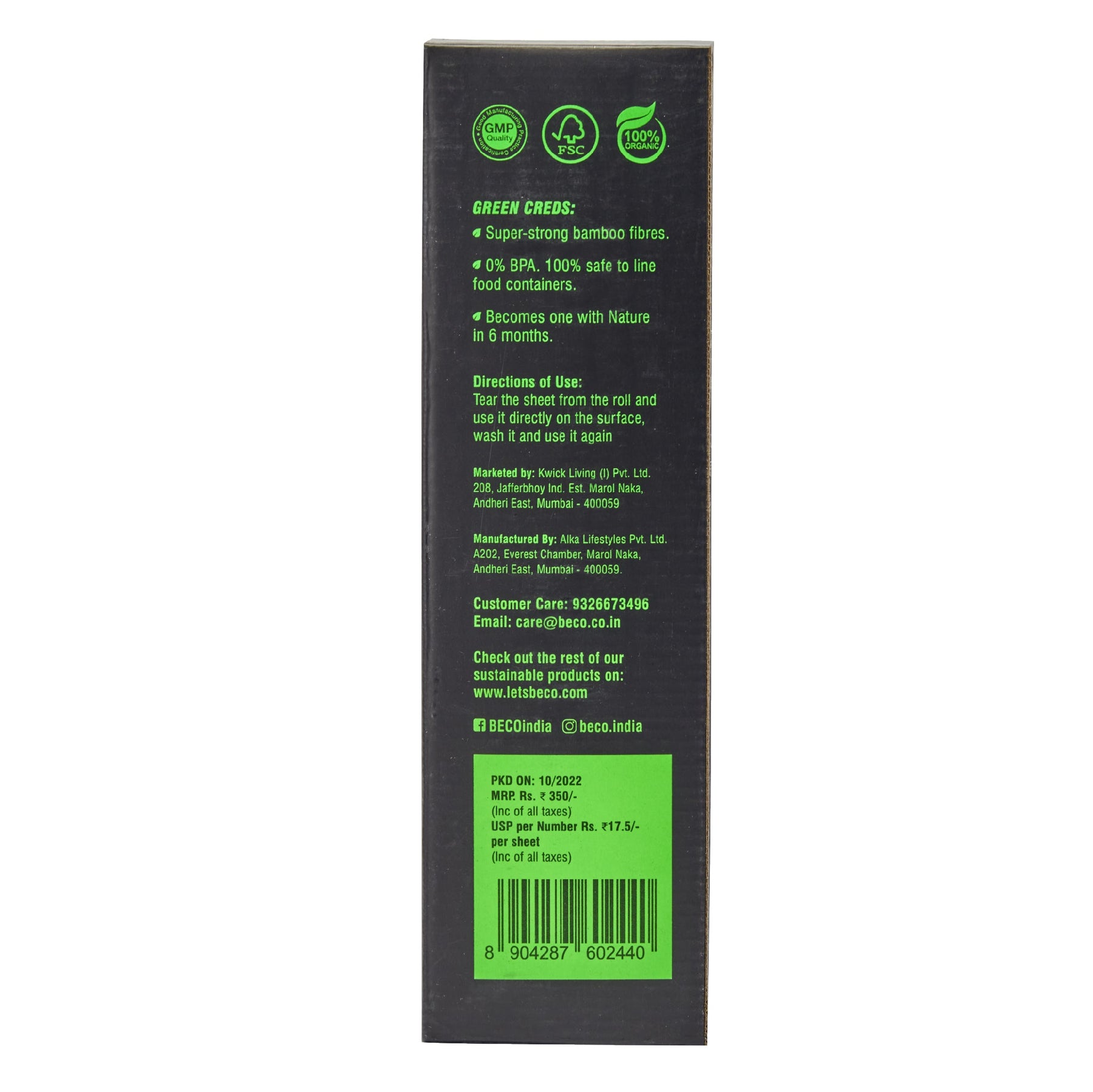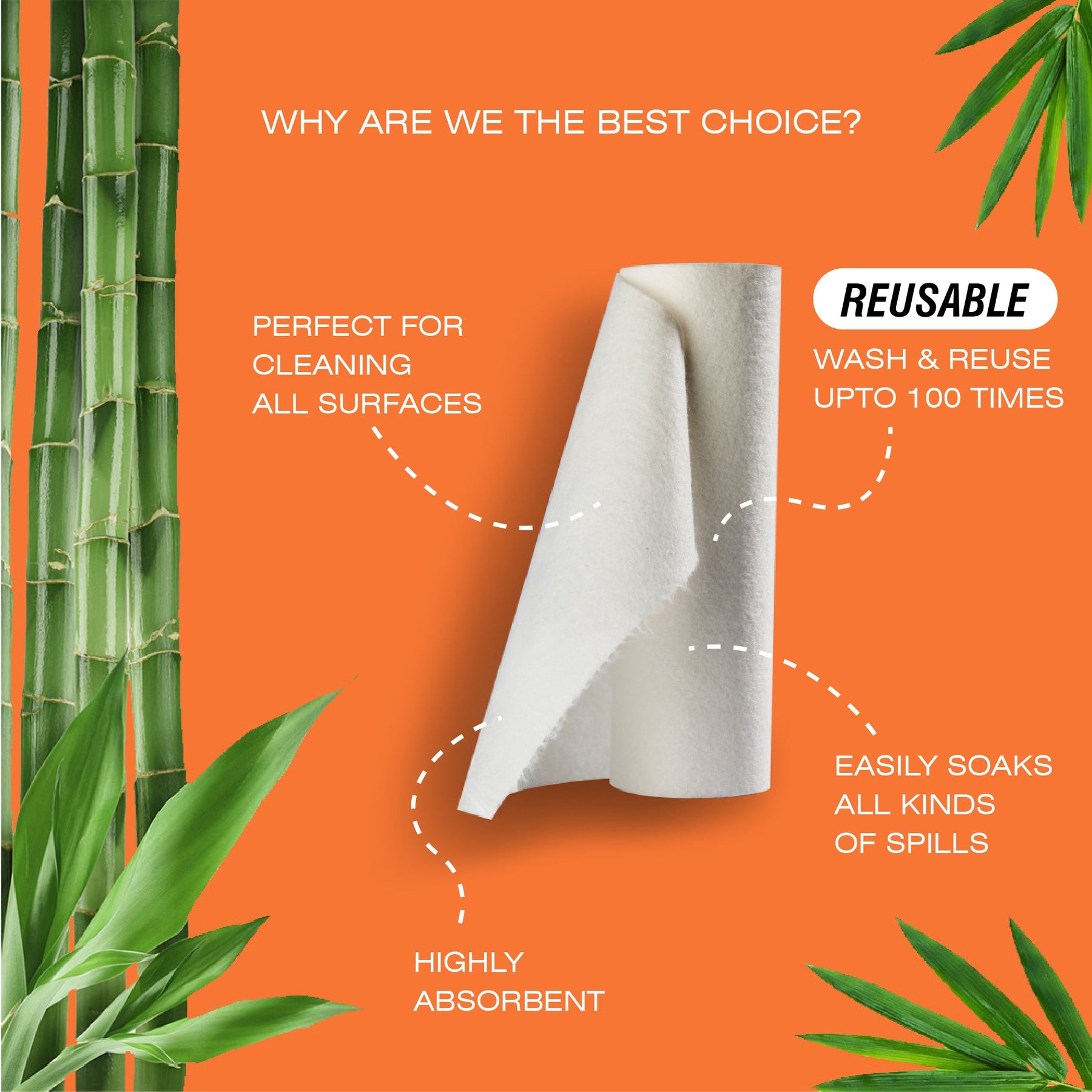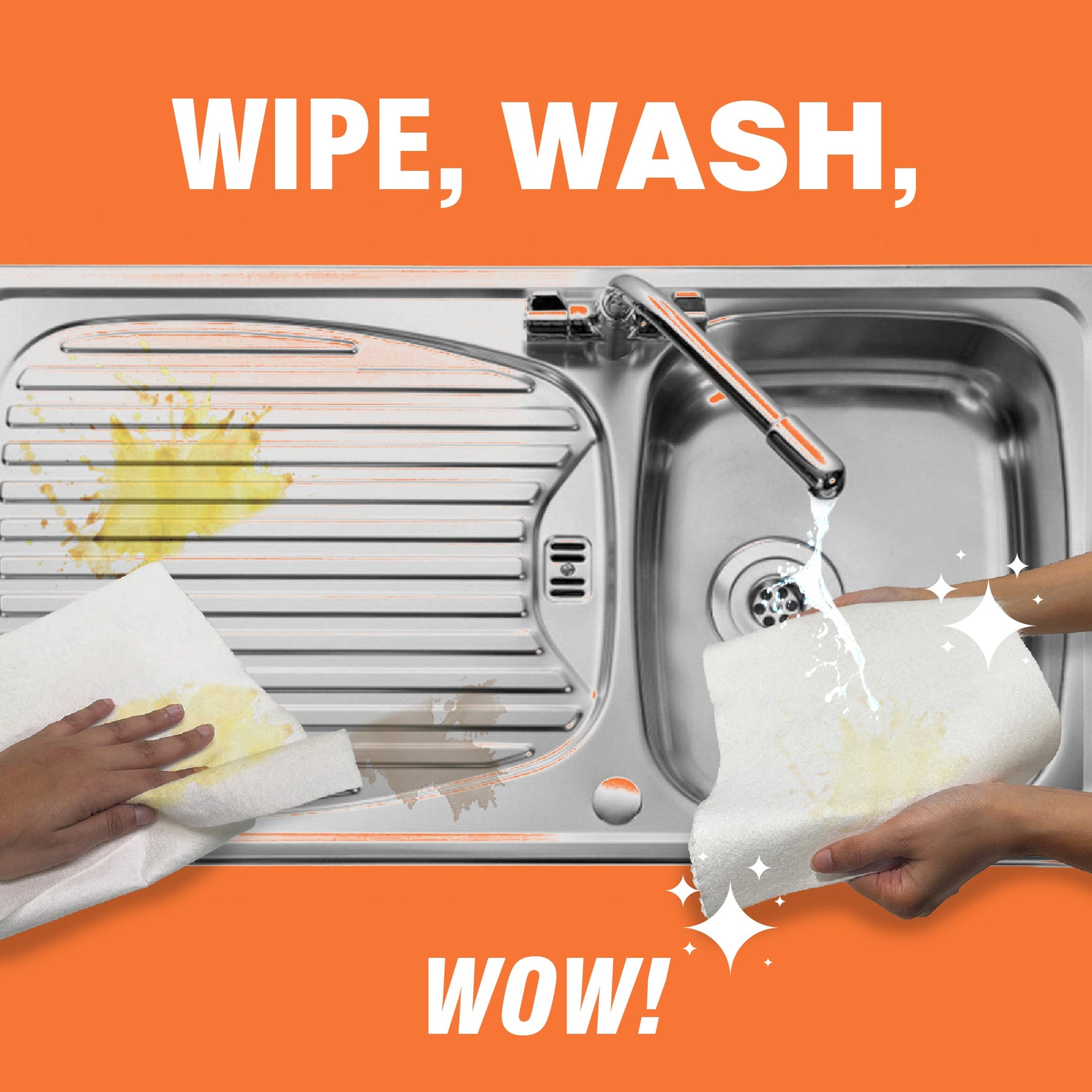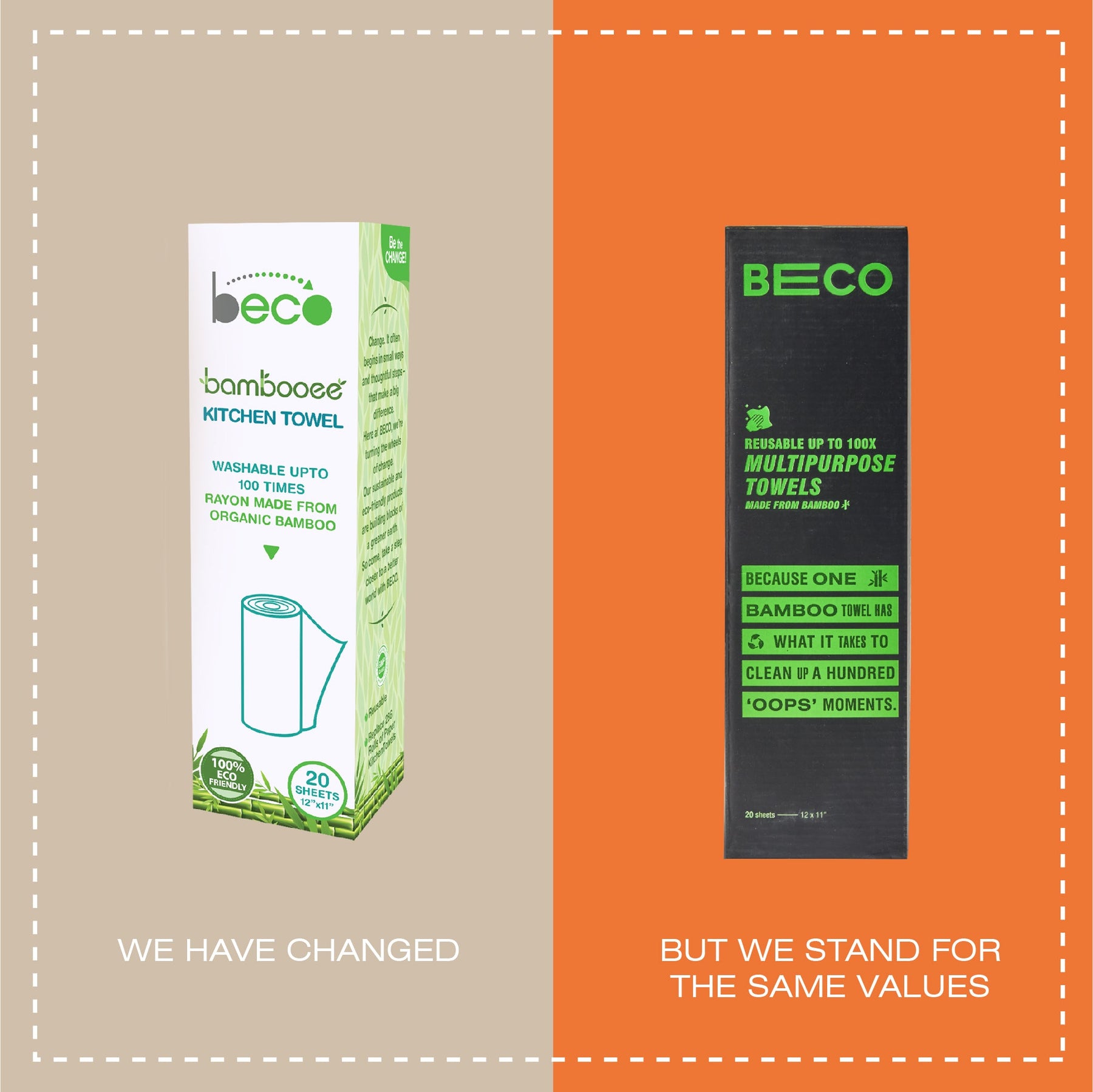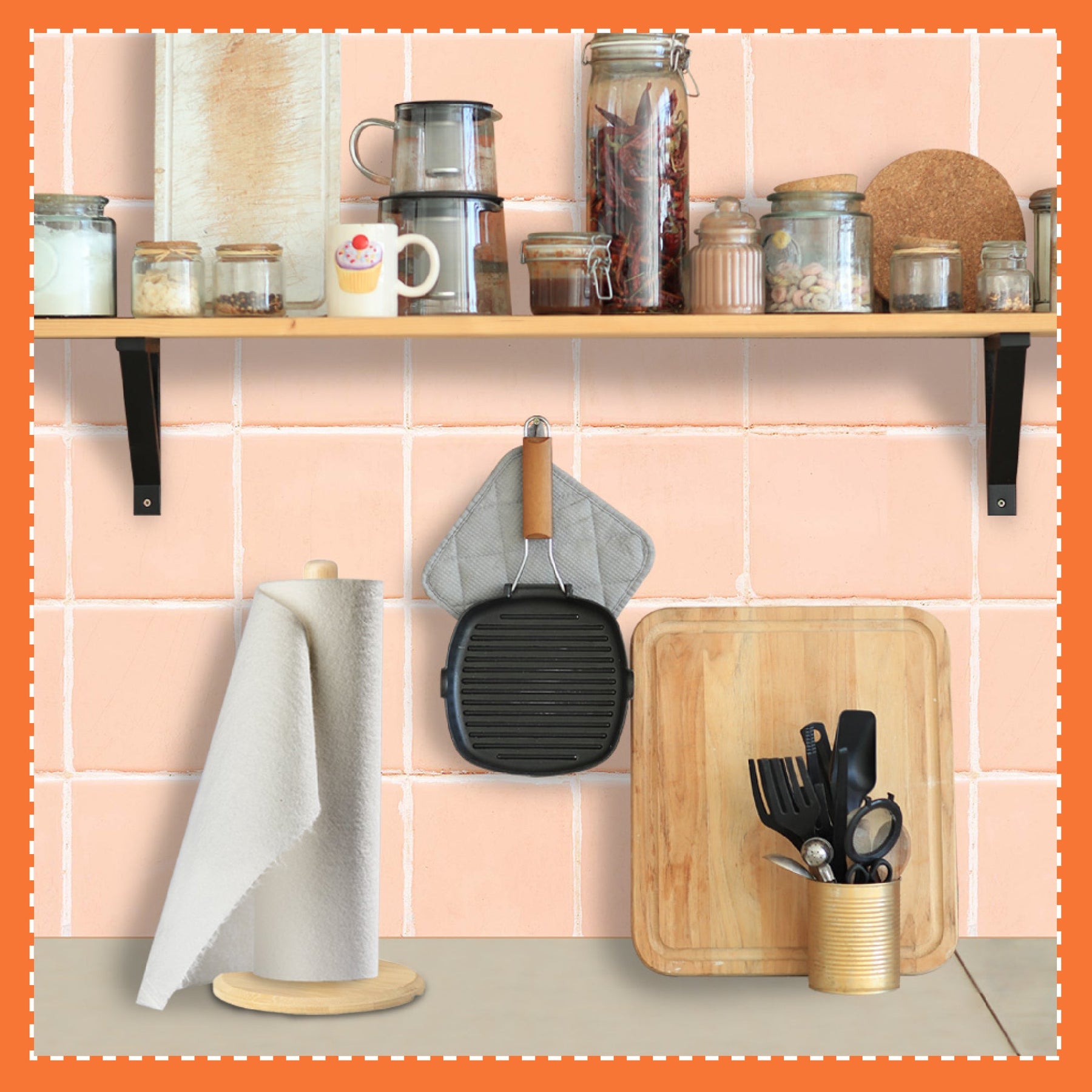 These kitchen towels can be used upto a 100 times!! Yes, a 100 times. Our kitchen towels are 5x more absorbent, hand and machine washable and just overall your very own kitchen superhero. PS :And you can use these on ALL surfaces!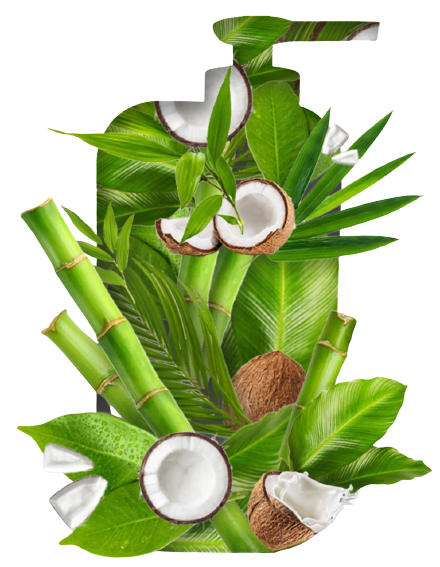 We work with nature, not against it.
Leave the lingering anxiety of what's good and bad for your family behind. We use natural ingredients like bamboo, corn starch and coconut in all our products so you don't have to worry about the toxins that enter your home without your permission. And we love that these natural ingredients are good for your home, and they are good for our planet too.

Sushmita Rekhi
Recently began my eco-friendly journey and came across Beco. Eco-Friendly and sustainable products at such affordable prices.

Paridhi Bhandari
Once you try Beco there is simply no turning back. Beco, you have a fan for life because I ain't going anywhere, promise!

Fatema Bhinderwala
Beco is a brand that genuinely cares about our mother Earth. My eco- friendly heart is happy. That's it, that's the line :)

Shrikant Shahu
At first I thought it was yet another gimmicky brand but boy, was I wrong. No gimmicks, no lies, just truly sustainable.
THE GREEN STANDARD FOR A CLEAN HOME
BECO: Eco-Friendly Bamboo Products For Your
Everyday Use
We are BECO! It has always been our dream to make
sustainable products accessible to every single person in India and that has
been our driving force since day 1. 
Our ultimate goal is to make it easy and convenient for
consumers to adopt a greener lifestyle, without compromising on quality or
style.
Sustainability is simple. It is like taking care of our
planet and making sure it stays healthy for a really long time! It means using
things in a way that won't hurt the earth, people, or our money in the long
run. Contrary to popular belief, sustainable living is not about making huge
changes in your daily life. No, it is about making those small changes that can
have a huge impact tomorrow and we are here to help you make those exact small
changes.
Cool, right? We know! 
So, how do we do it? We make sustainable and eco-friendly
home care, personal care and kitchen care products made of bamboo. 
We are a sustainable brand committed to providing
eco-friendly bamboo products for everyday use. All of our products are
bamboo-based, toxin-free, chemical-free, and made with natural ingredients!
Right from our laundry liquids to our facial tissue. Yes, you read that right.
Our eco-friendly product range includes everything from
personal care and home care products to kitchen care and bamboo products
online. All of our bamboo products are carefully selected to meet our high
standards of sustainability and ethical production. Our eco-friendly personal care
products  
are free from harmful chemicals and made with natural and organic ingredients.
Our eco-friendly home care products
 are designed to reduce waste and promote
sustainable living. Our kitchen care products are made of durable and
sustainable material which is Bamboo.
So Why Choose Eco-friendly Bamboo Products?
Using eco-friendly bamboo products has numerous benefits for
the environment and our health. Eco-friendly bamboo products are made with
natural and sustainable ingredients, free from harmful chemicals and toxins.
They are designed to reduce waste and promote sustainable living. By using
these bamboo products, we can reduce our carbon footprint and contribute to a
healthier and more sustainable future.
At Beco, we understand that consumers have different needs
and preferences. That's why we offer a wide range of eco-friendly
bamboo products to suit every lifestyle. We are committed to promoting
a greener and more sustainable future. We believe that small changes can make a
big difference and that everyone can play a role in creating a more sustainable
world. 
Why are
Bamboo Products Better than Tree-based Products?
Bamboo is a fast-growing and renewable resource that is
highly sustainable and eco-friendly and grows 5x faster than trees! We offer a
wide range of best bamboo products, including bamboo tissue
paper, bamboo
toothbrushes, bamboo
reusable kitchen towels, bamboo
tissue boxes, and much more. Our bamboo products are not only eco-friendly
but also free of chlorine and bleach which why they are brown in colour. They
are a great alternative to traditional paper products, which contribute to the
global deforestation.

Eco Friendly Personal Care Products
Our personal care products are made with natural and organic
ingredients, free from harmful chemicals such as bleach and chlorine, and
toxins. This category includes products like bamboo tissues, bamboo
toilet paper, wet
tissue wipes and more. They are completely bamboo based and contain no
chemicals making them safe for sensitive skin. Regular wipes and tissues
contain chemicals like chlorine which are harmful to the skin, why would you
want to use chemicals for your personal care? Our Eco-friendly bamboo products are designed to be
gentle on the skin and the environment. Try them and see it for yourself.
Eco Friendly Home Care Products
Regular home care products contain chemicals, chemicals that
could potentially harm your health and those that definitely harm the
environment. Your home deserves something natural something that definitely
does not harm your health and the environment. Our product range for eco-friendly
home care is made with plant-based ingredients combined with innovation. We
have amazing home care bamboo products like laundry
detergent sheets and floor
cleaner sheets. They are the epitome of sustainability and innovation in a
single sheet! You should definitely check them out.
Eco Friendly Kitchen Care Products
Can you imagine your freshly baked cookies containing
chlorine and silicone? Well, it is a possibility. But with Beco's kitchen
products range, you can be certain that, that will never be the case. 
All our eco-friendly kitchen products range is made of
durable and sustainable materials, such as bamboo and corn-starch material. We
offer a wide range of environmentally friendly products online in India at the
best prices, including baking
sheet paper, reusable
kitchen towels, and much more. These bamboo products are designed to be
practical and eco-friendly. But most importantly, they are designed for
you. 
Everything we do at Beco is designed keeping the consumer in
mind. We truly believe in making sustainability accessible to everyone and each
day we strive to make that dream a reality.
So, join us in making this dream a reality.
Read more