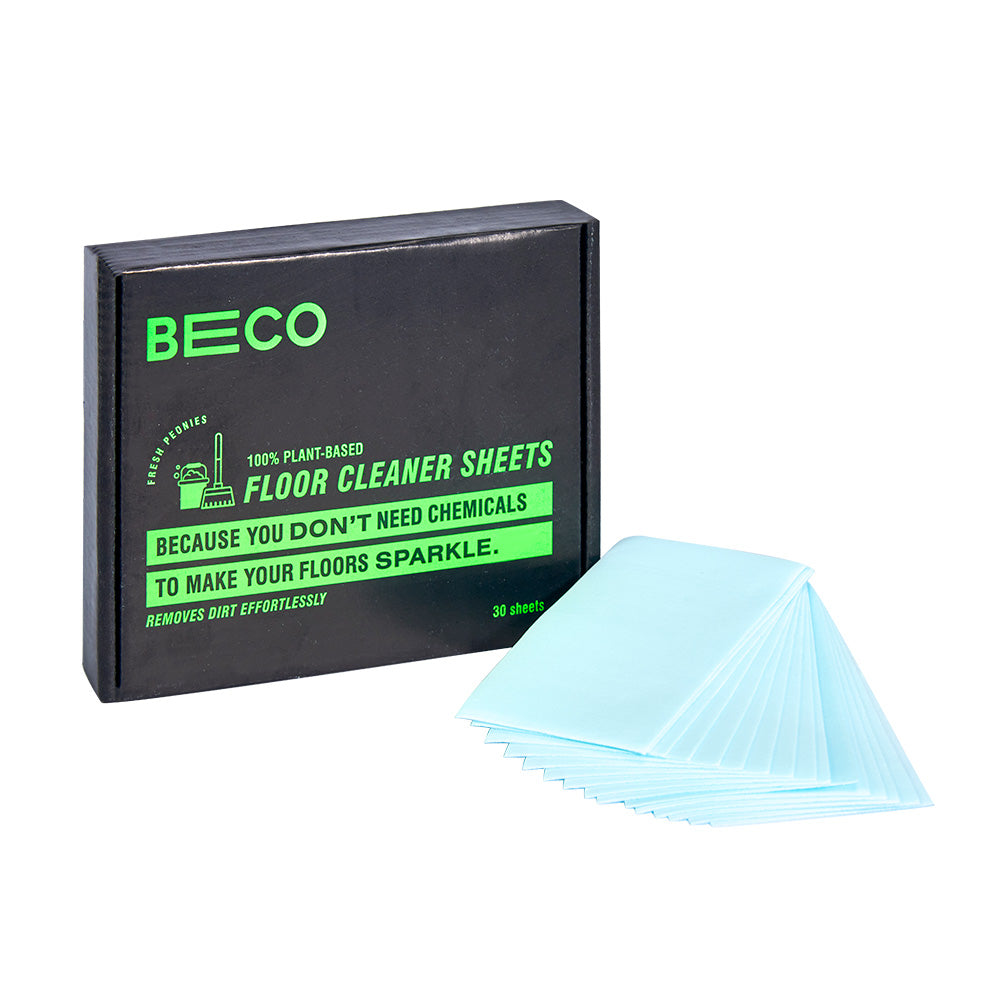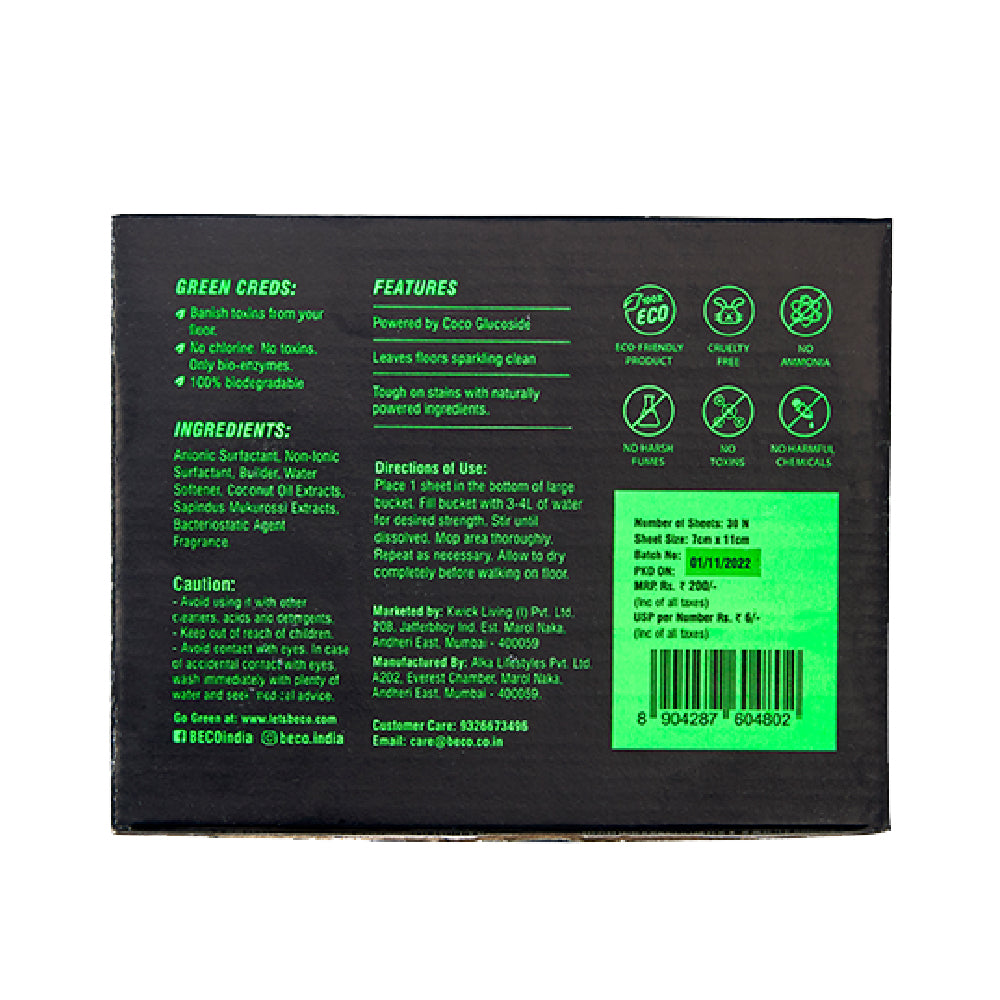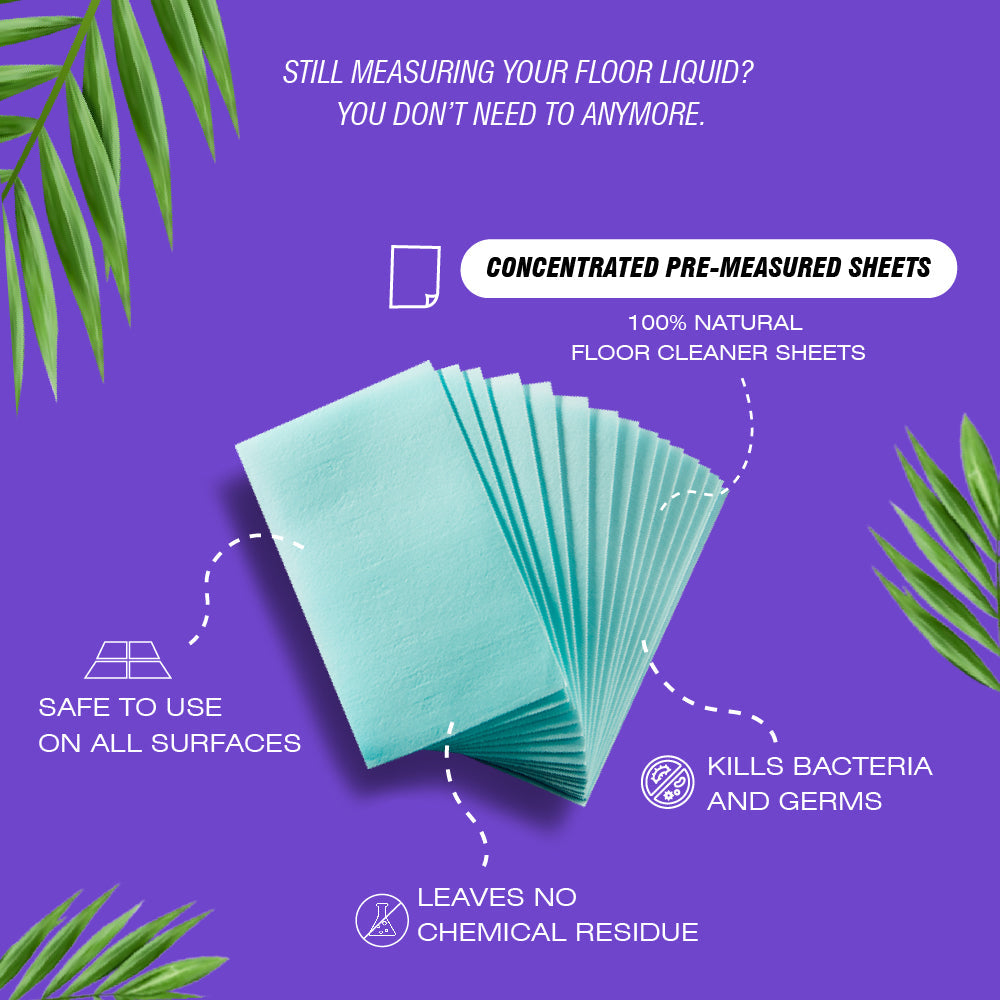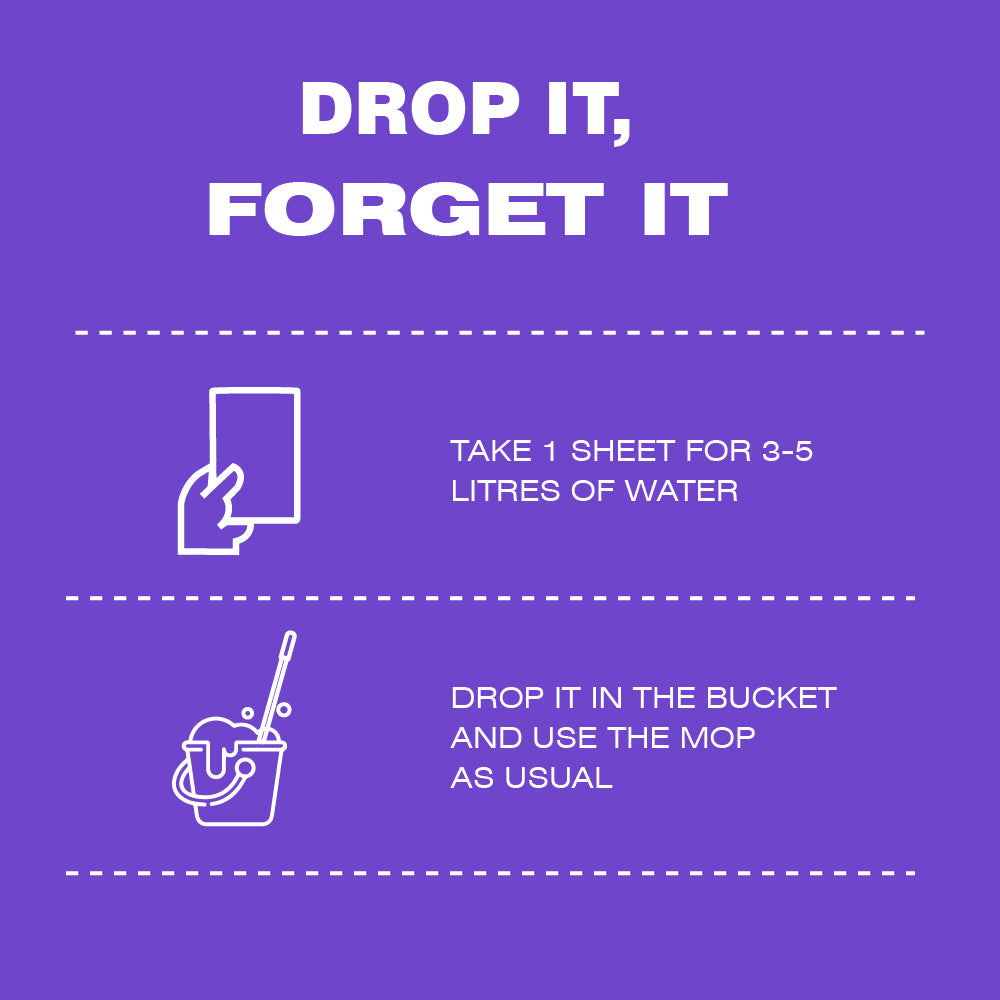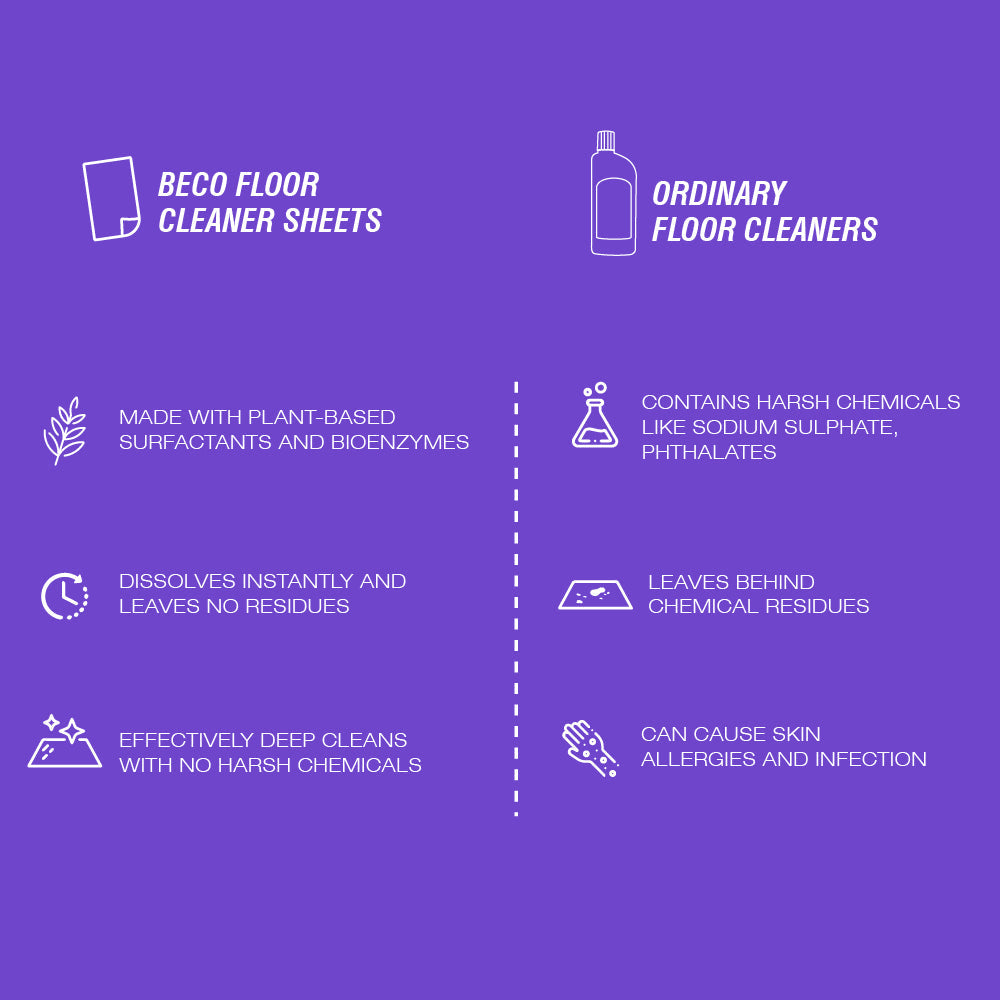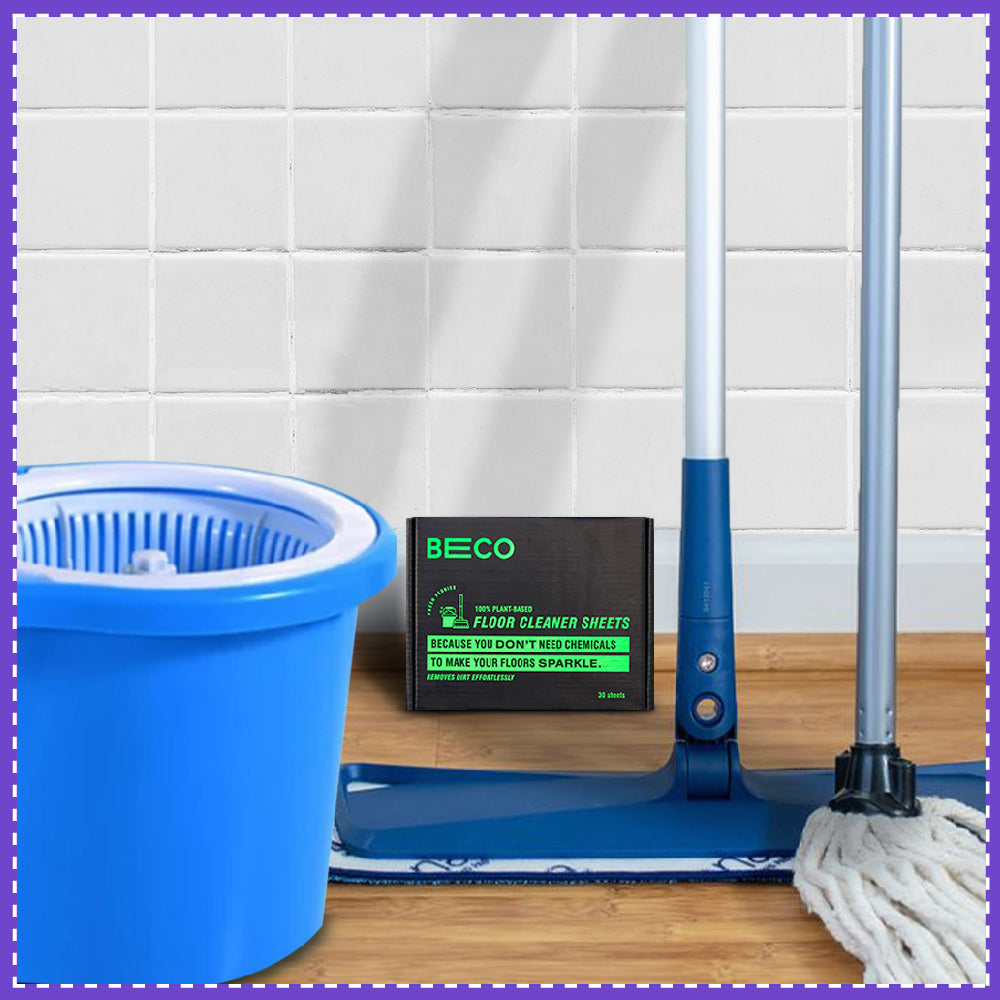 Beco Floor Cleaner Sheets - 30 Sheets
Drop it & Forget it! Confused? Our floor cleaning sheets work better than your average floor cleaners without the hassle of measuring! Beco floor cleaner sheets dissolve faster than you can say apple, are 100% toxin-free, easy to use and deep cleans every nook and corner of your beautiful home with no harsh chemicals. The nasty chemicals, the stains, the dirt. You name it, we can clean it.
"
Remove the floor cleaner sheet from the box.
Our Floor sheets dissolve almost instantly after coming in contact with water. It's suitable for use in both hot or cold water.
Dissolve 1 sheet in 1 bucket of water. Use a floor mop to clean the floors.
Can be used with hot or cold water.


"
FAQs
Below you will find some common questions asked by our customers about the Laundry Liquid.Visit our FAQ page for more information.
Is this safe with pets in the house?
You bet they are! We would never sell something that could be harmful to furbabies.
We have engineered hardwood floors-is this product safe to use on them?
Our floor cleaning sheets are safe for all surfaces!
Could this also be used to clean countertops, walls, cabinets and trim?
Yes, they can! It is safe for use on all hard surfaces.
What is the difference between your floor cleaner sheets and floor cleaner liquids ?
Our floor cleaner sheets are 100% plant based, contain no ammonia and no harsh fumes. They do not leave any residue behind, are pet friendly and 100% eco friendly. Our floor cleaning liquid contains the power of 6 Bio enzymes and are enriched with essential oils. Our floor cleaning liquid tetrapak is made from 96% less plastic and is free of any and every kind of chemicals. It is pet friendly, cruelty free and 100% natural