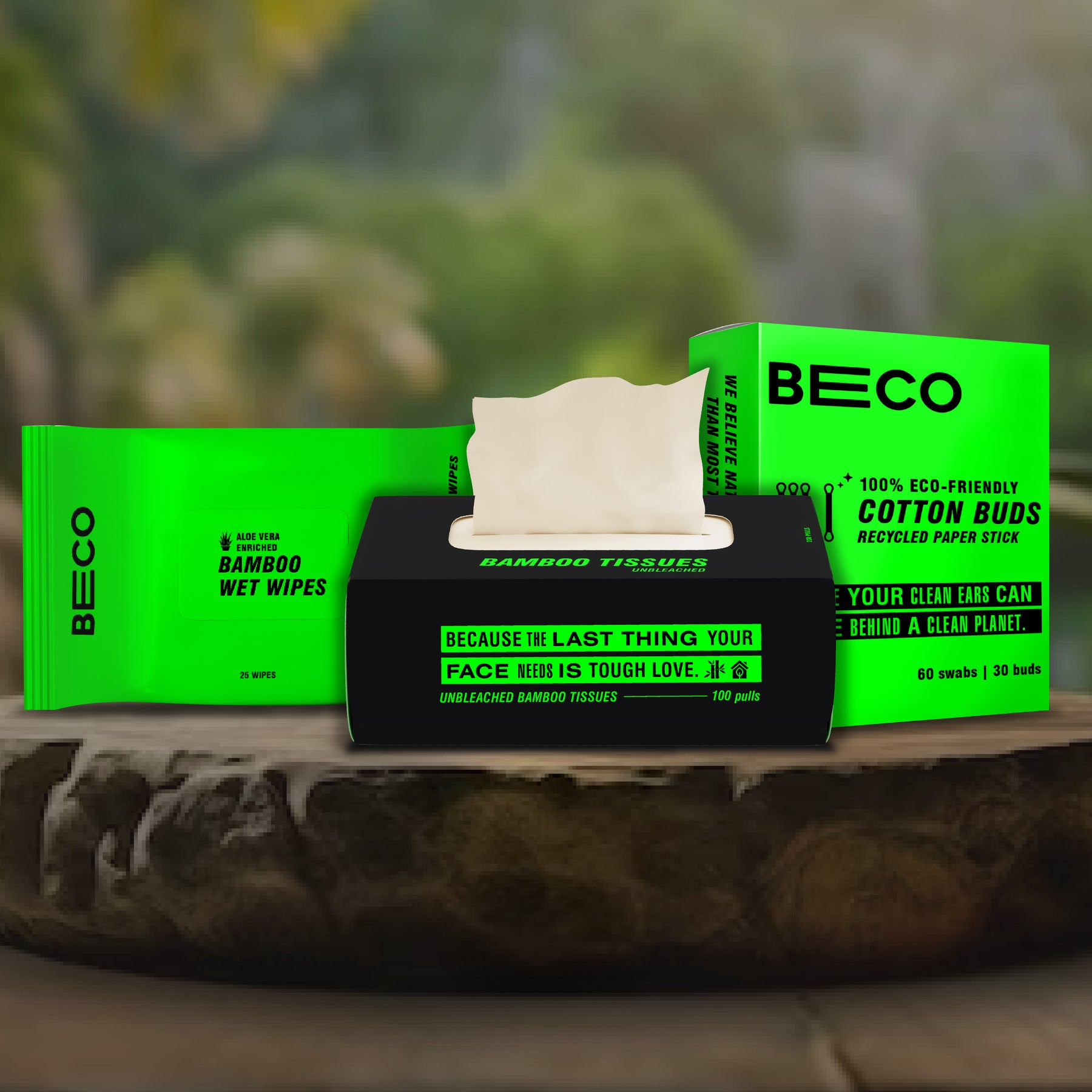 Make up combo
If you are curious about trying clean wipes then this combo is for you! Let me tell you what it includes Wet Wipes - Our wet wipes are 100% natural, made from pure bamboo pulp, aloe-infused, and hypoallergenic! Beco wet wipes are as soft as a cloud and will feel like feathers on your skin. Facial Tissues - Did you know your white facial tissues are white because they are bleached? Beco's facial tissues are brown (pure bamboo and unbleached), made of bamboo (better for the environment), and extra absorbent (2-ply). Change the world with one tiny step. That is the BECO way. Cotton Buds - They are super versatile - clean your ears, fix your makeup, or just keep them around and we promise they will be useful!
Facial Tissues ( Pack of 1 with 100 pulls)
Wet wipes (Pack of 1 with 25 wipes)
Cotton buds ( 200 Sticks)
Our wipes are bamboo-based, safe for sensitive skin and for the planet.
Our buds are made from
pure virgin cotton tips and have recycled paper sticks in the center.