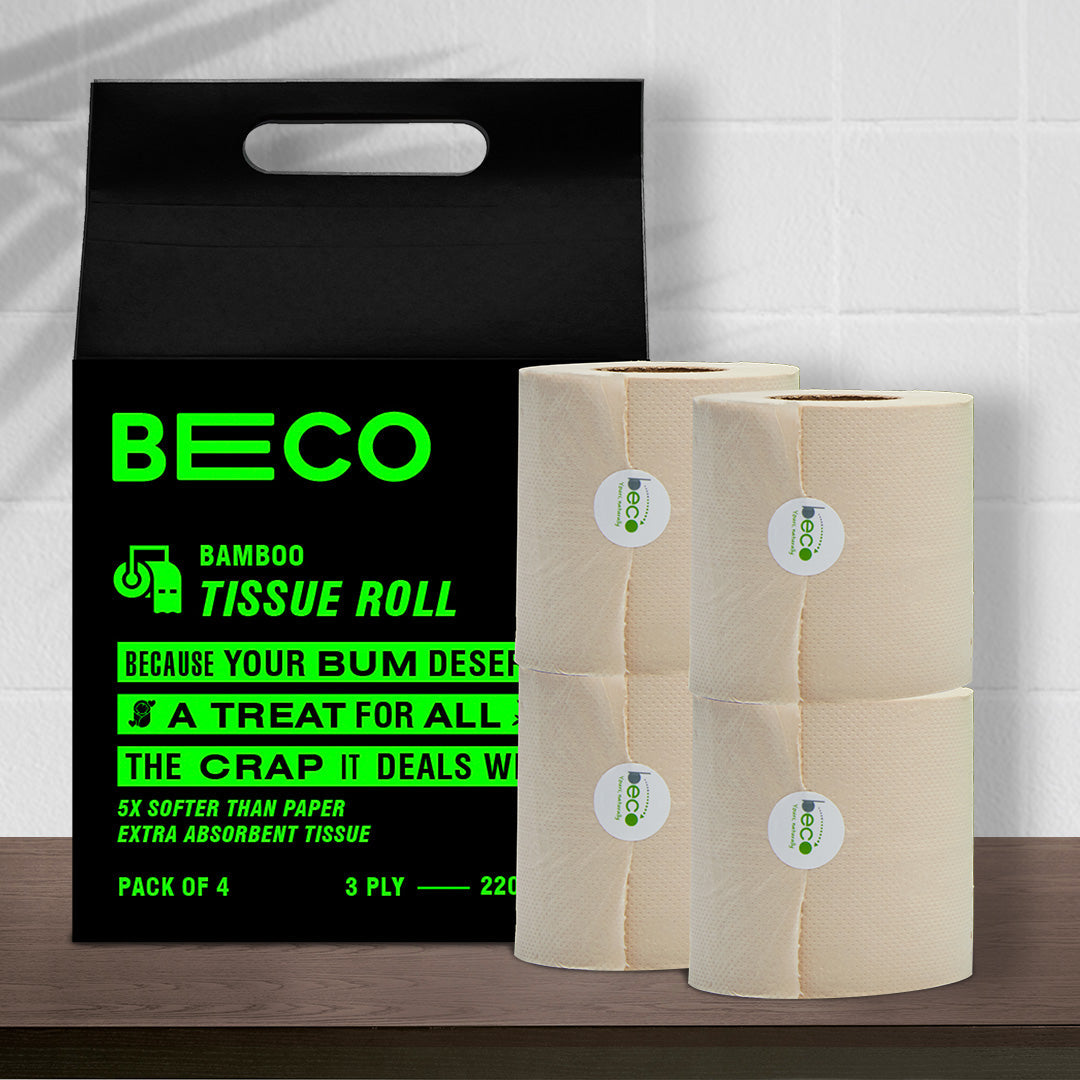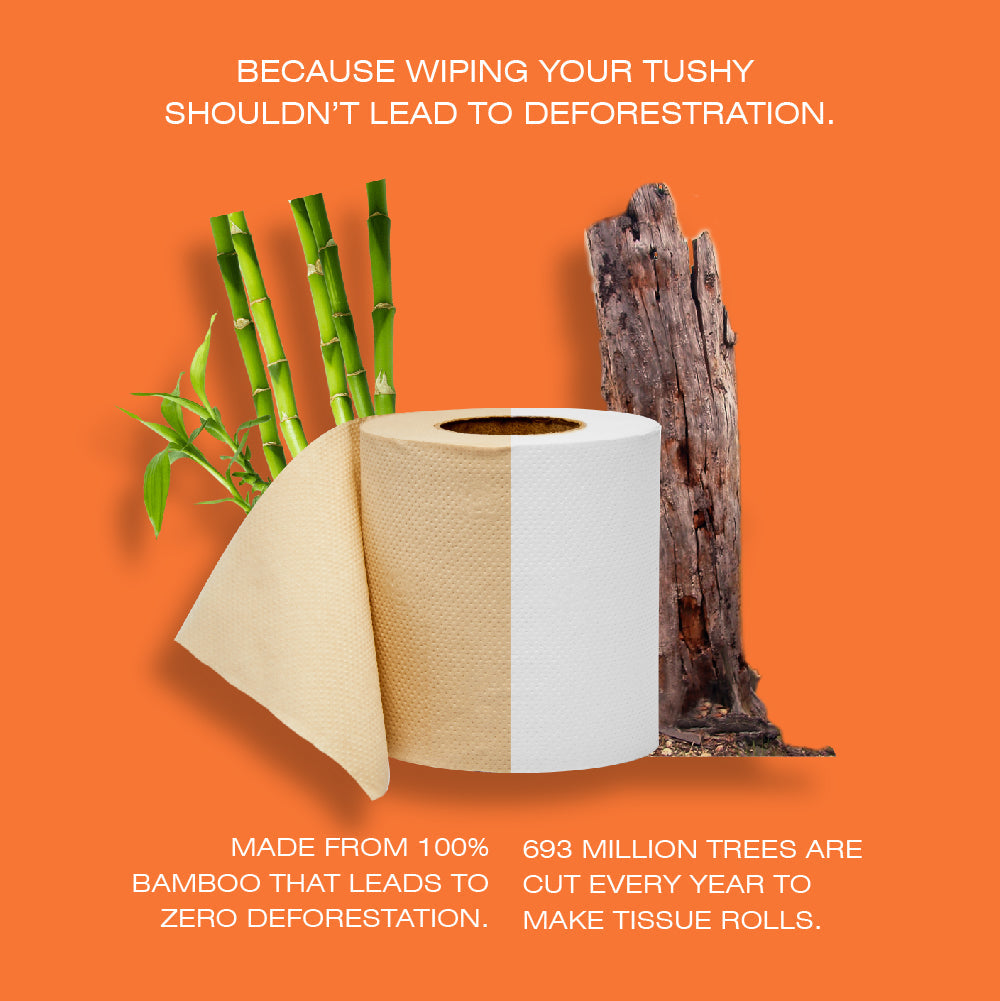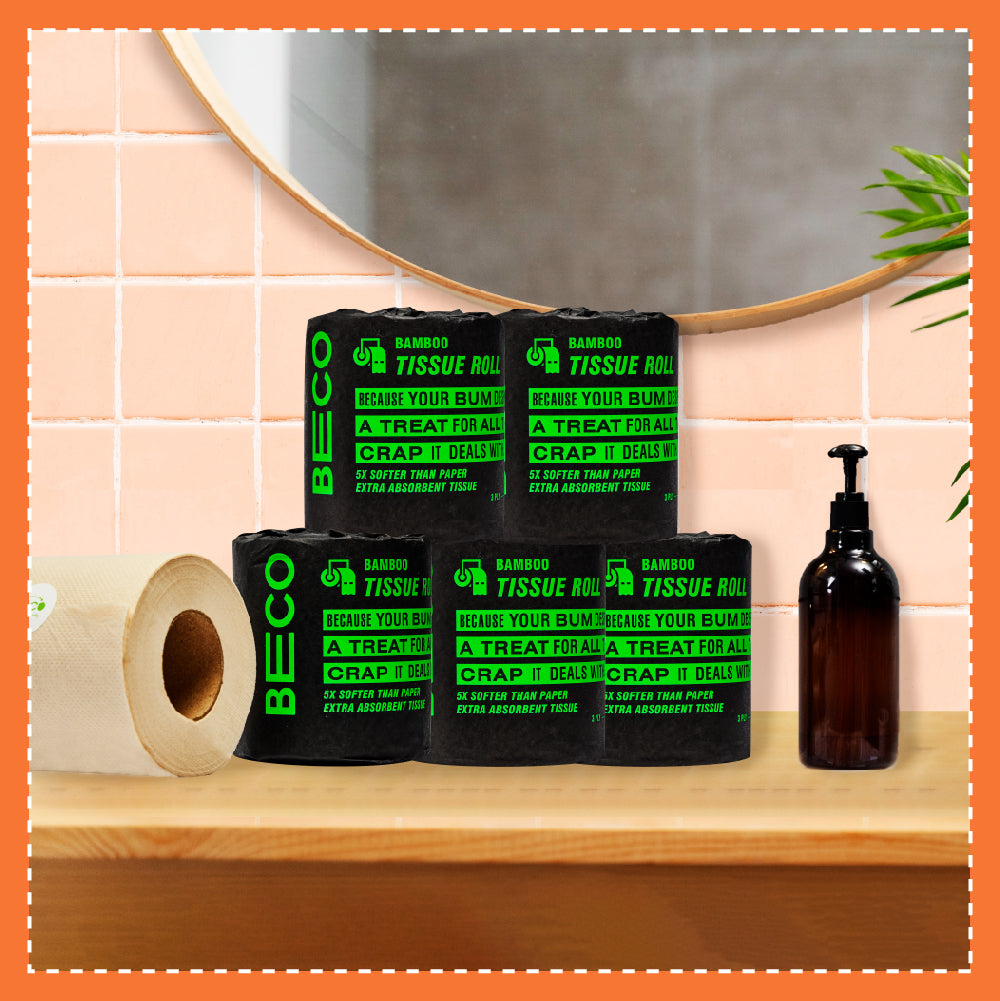 Bambooee Tissue Roll - Pack of 4 Tissue Roll - 220 Pulls per Roll
Would you ever wipe your face with sandpaper? No, right, because it sounds harsh and painful! So why wipe your tushy with one? Regular toilet papers are coarse and could possibly give you microscopic cuts! Beco tissue rolls are made from 100% organic bamboo pulp, are clog free, unbleached & chlorine free! It is your best buddy in crappy situations!
It is unbleached
It is chlorine free
Clog-free and safe for all disposal systems
Safe for sensitive skin and babies too!