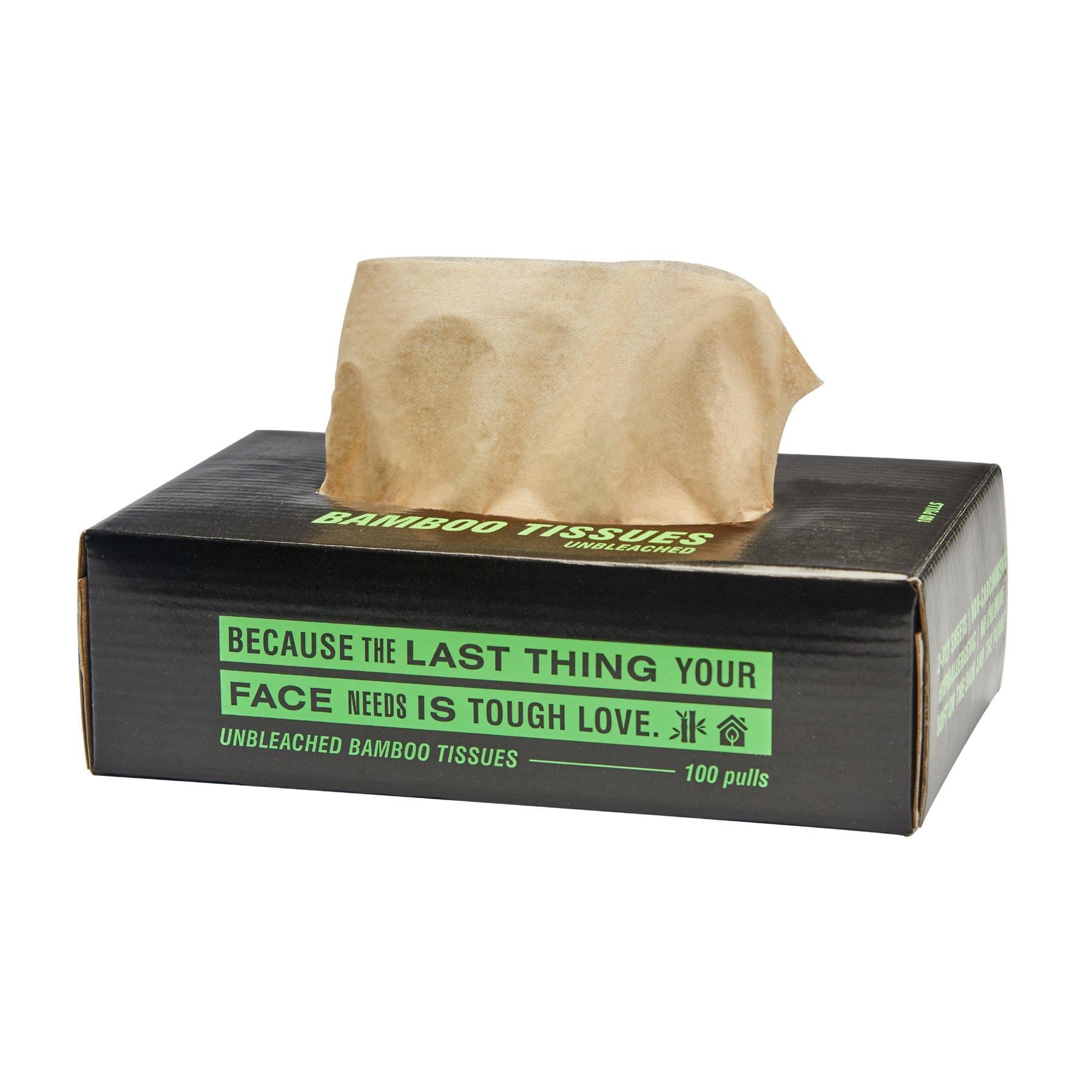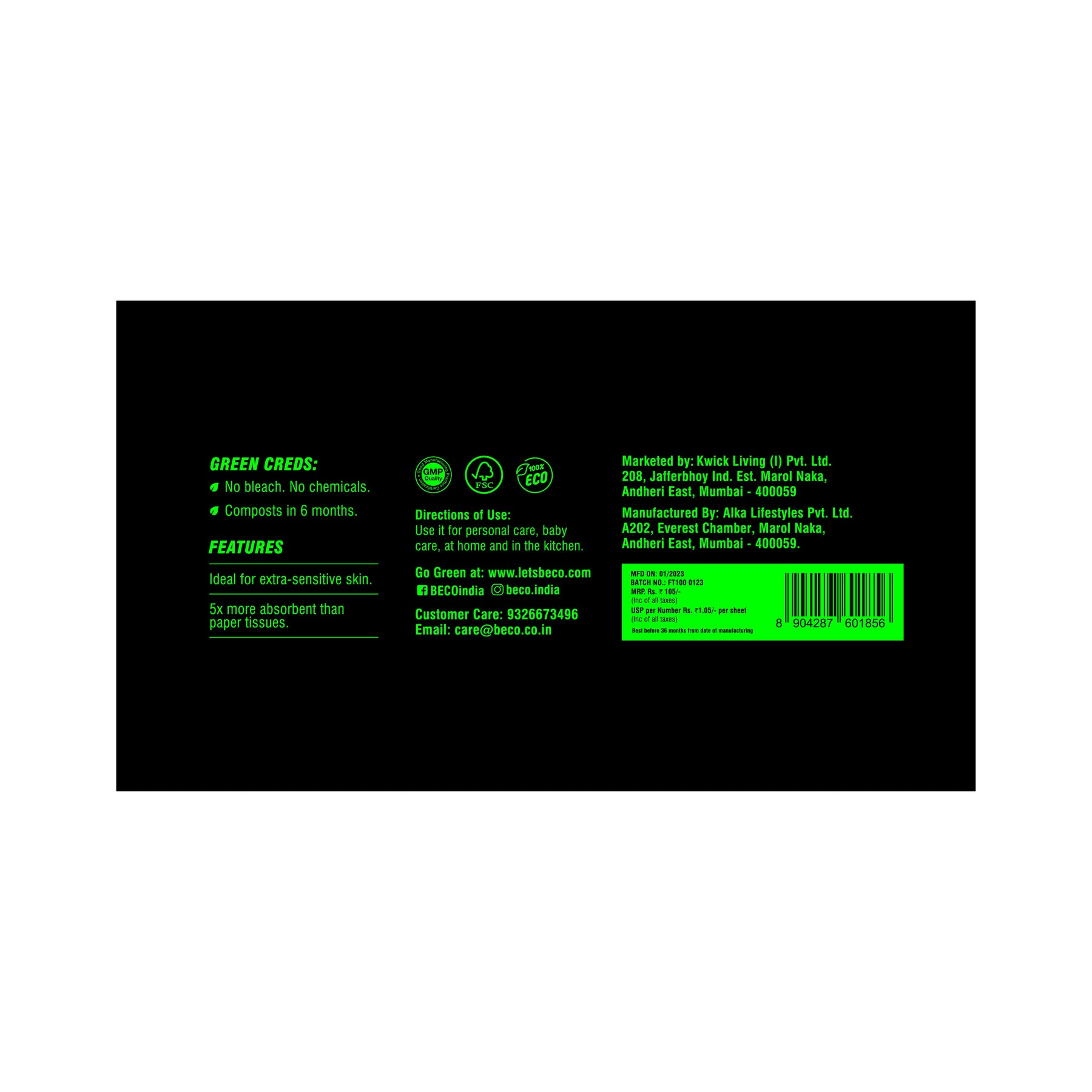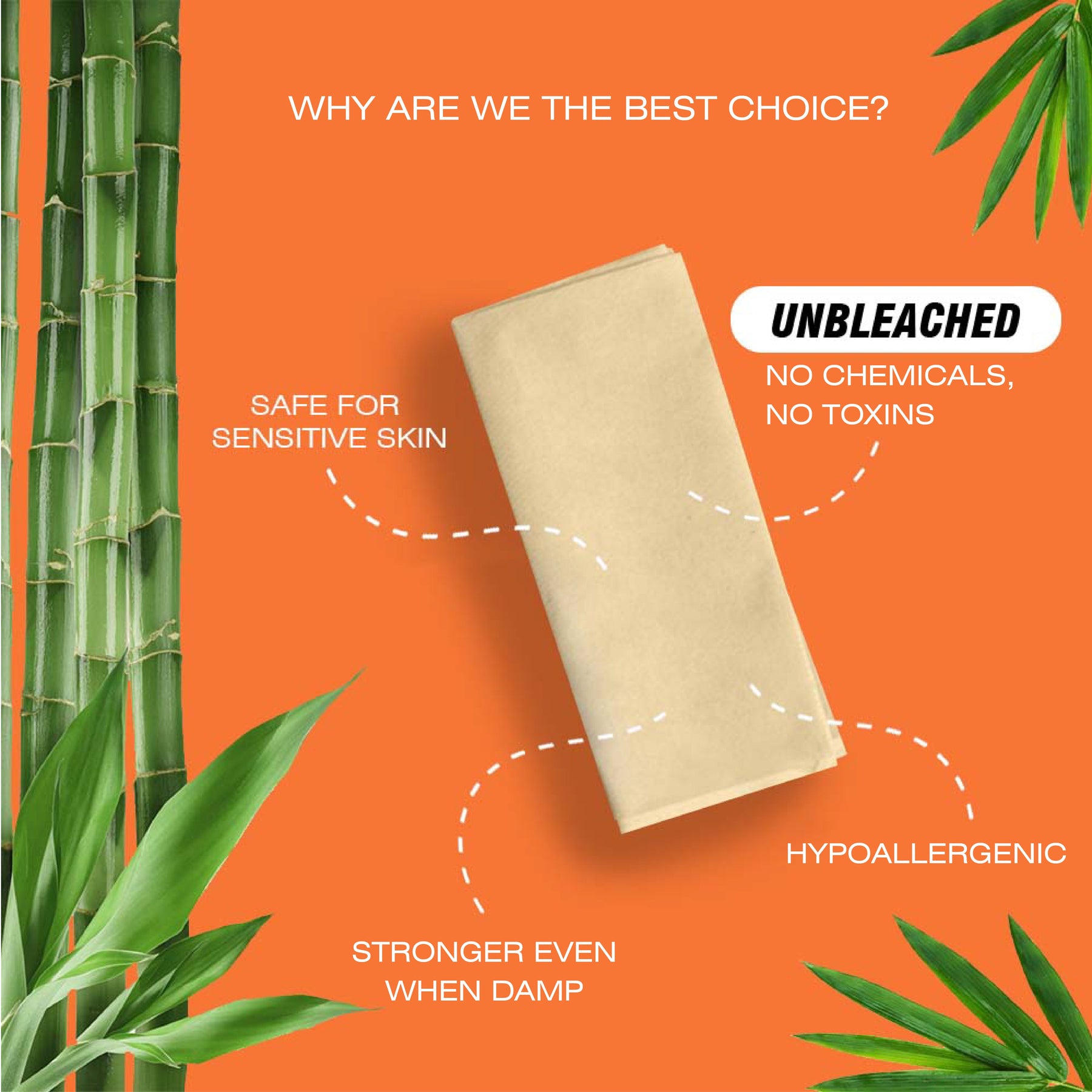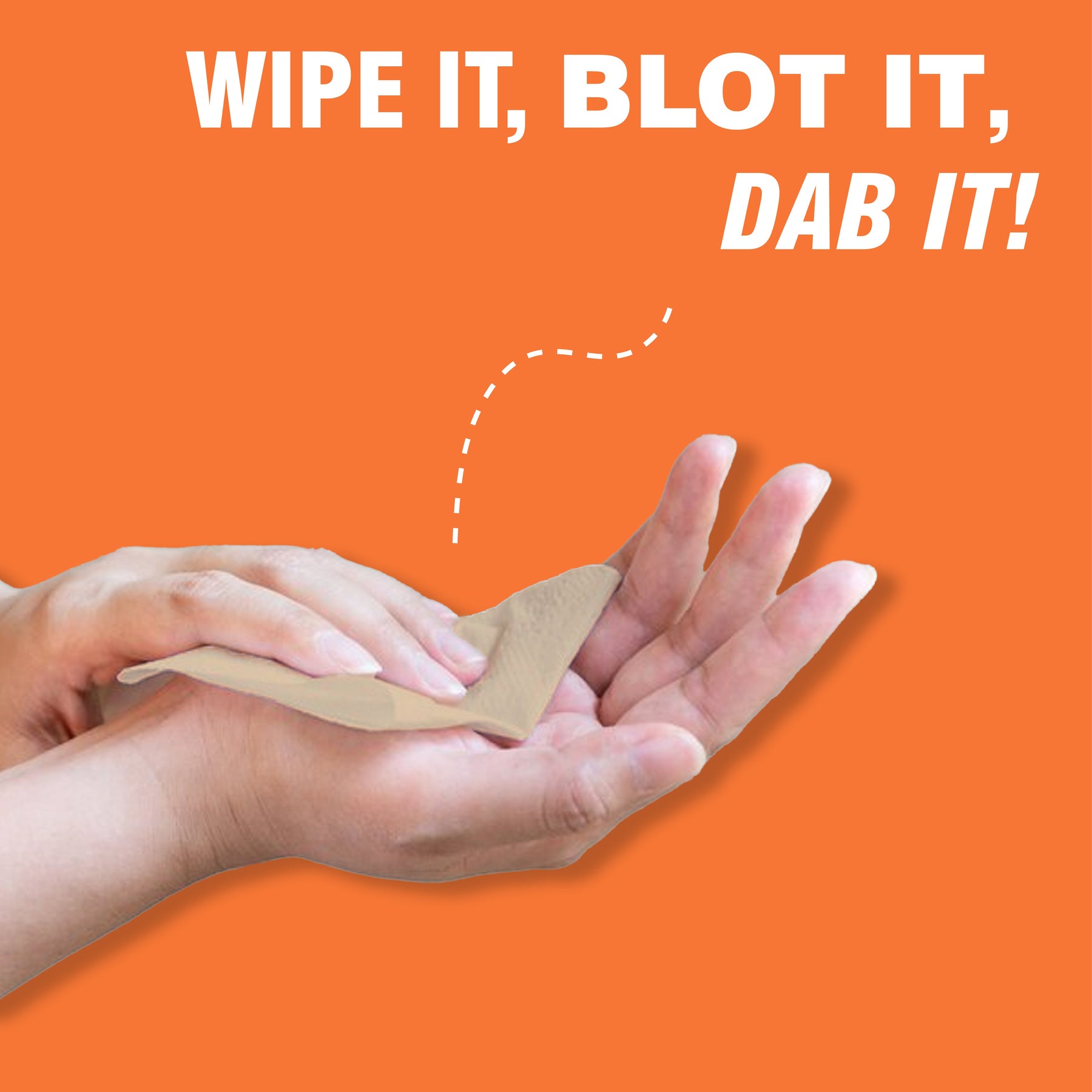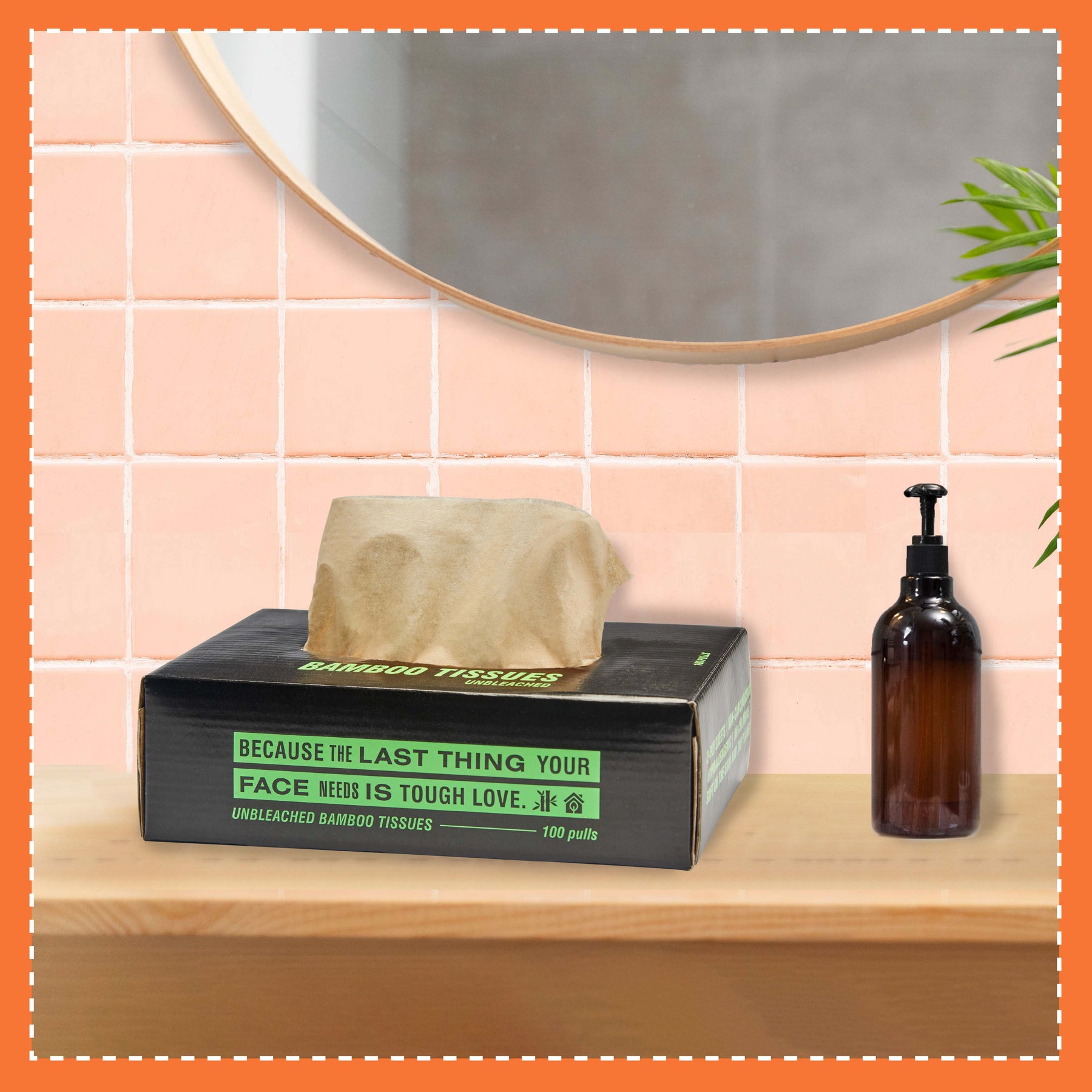 Bamboo Facial Tissues, Soft and Absorbent, 100 pulls
Did you know your white facial tissues are white because they are bleached? Beco's facial tissues are brown (pure bamboo and unbleached), made of bamboo (better for the environment) and extra absorbent (2 ply). Change the world with one tiny step. That is the BECO way.
Made from 100% virgin bamboo pulp
Bleach free & Chlorine free
Safe for all skin types
2 ply
0% Tree is used
Allergy free

We could go on but do you really need more?

"Peel the front label slowly
Pull out the wipes as needed
Dispose in dustbin
Can also be flushed ?
"
FAQs
Below you will find some common questions asked by our customers about the Laundry Liquid.Visit our FAQ page for more information.
Are these facial tissues eco-friendly?
Yes, our facial tissues are eco-friendly. They are made from pure bamboo so you can be rest assured no trees were harmed (bamboo is a grass and grows faster and is better for the environment) They are also light brown in colour as they are not white chlorine bleached.
Is facial tissue okay to use for sensitive skin?
Yes, These bamboo facial tissues are chemical free so suitable for all skin types,
Can I use facial tissues for skincare routine?
Yes, you 100% can use it for you daily skincare routine. As it is made from pure bamboo and is BPA, Paraben, Chlorine free, our customers extensively use the tissues to remove make-up and to wipe the face after the cleaning routine.